Trade Hire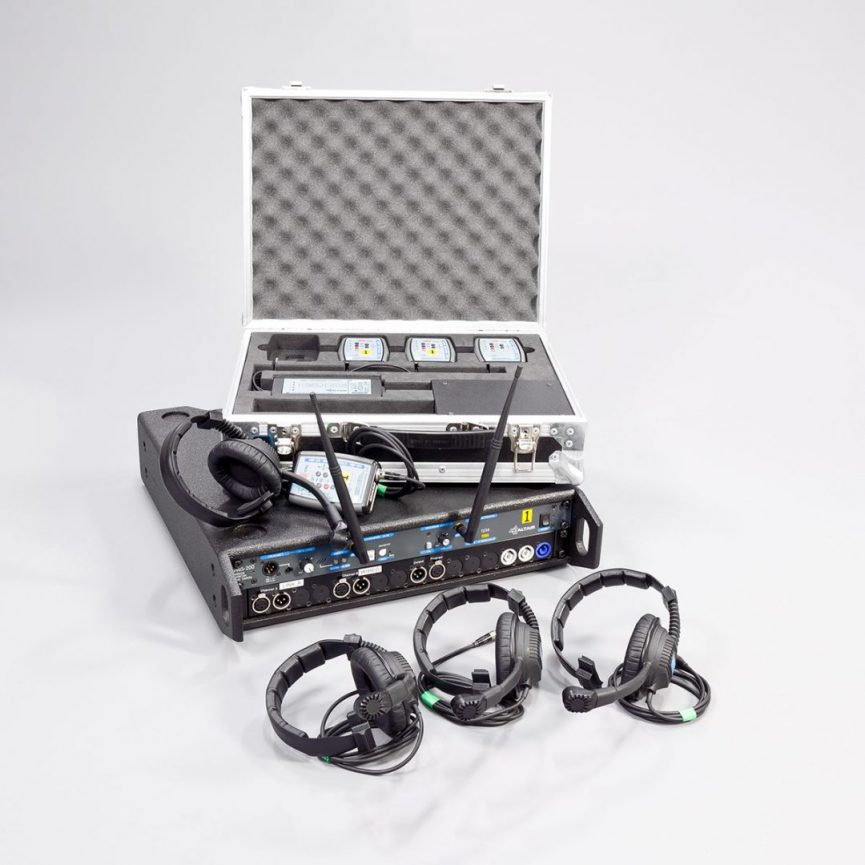 Altair 4 Way Wireless Comms System
£200.00 ex VAT per day
£300.00
Stock: 2
Price not inclusive of delivery.
Free collection available.
The Altair Wireless Comms system PDS has to offer includes the Altair WBS-200 base station, Altair WBPC-200 Comms charging station with four single muff headsets and WBP-200 Beltpack. The Altair base station allows up to four wireless beltpacks at any one time and can be used in conjunction with Tecpro wired comms systems.
Specifications:
4 Wireless Beltpacks
Frequency: 1900Mhz
Wired line input
Call system: Light, Vibration and Buzzer
Headset connection: 4 pin mini XLR
Can be used with Tecpro wired comms
Key Features:
Basestation Power Input/Output: PowerCON
Charging Station Power Input: PowerCON/IEC
XLR input and output per channel
Transport Size: 2U rack sleeve, accessories briefcase plus headsets
Transport Weight: 15kg
Further Details: