Trade Hire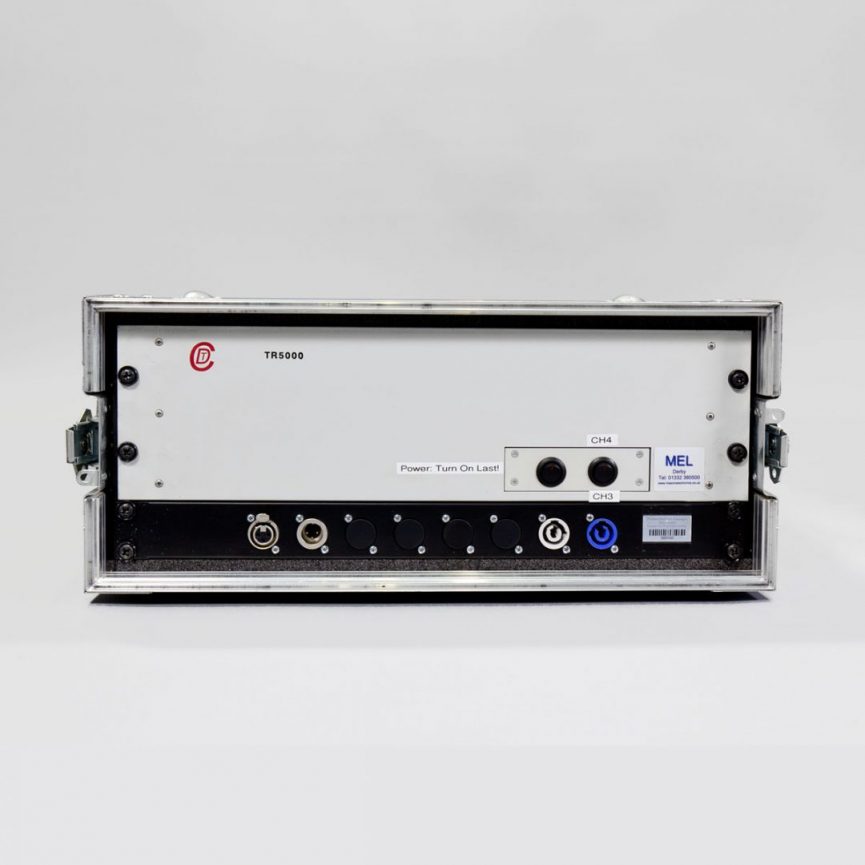 TR5000 Comms Radio Interface
£40.00 ex VAT per day
£120.00
Stock: 1
Price not inclusive of delivery.
Free collection available.
The TR5000 Comms Radio Interface is a product that allows you to interface our Tecpro comms system with our 2-way radios. This allows you to easily expand your show comms ring and have more people connected. Radios have to be set to channels 11 or 12.
Specifications:
Connections: 3pin XLR to Tecpro comms
External aerial
Radio Channels: 11 or 12 (when used with PDS radios)
Key Features:
Power Input/Output: PowerCON
Transport Size: 4u rack
Transport Weight: 30kg