Trade Hire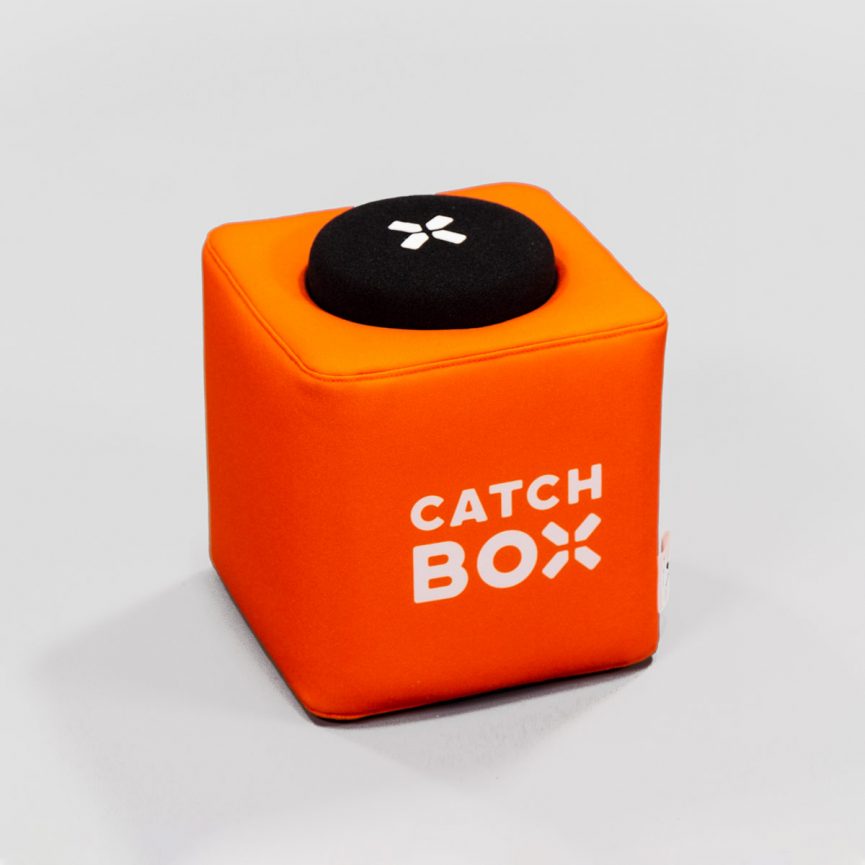 Catchbox Pro
£40.00 ex VAT per day
£120.00
Stock: 2
Price not inclusive of delivery.
Free collection available.
The Catchbox Pro allows you to really engage with your audience and creates an exciting element to the event. When used in conjunction with our Sennheiser wireless systems a Catchbox makes Q&A sections engaging and fun. Not only does it work with our Sennheiser beltpacks it also comes with adapters to work with all leading brands of wireless microphones.
Specifications:
Active Muting Requires: 1 x AA battery
Latency: 0ms
Adapters:

4 pin mini XLR (Shure)
3.5mm mini-jack (Sennheiser)
3 pin mini XLR (AKG)

Microphone Type: Omnidirectional
Key Features:
Microphone Dimensions: 180mm(cubed)
Transport Weight: 5kg
Further Details: