Trade Hire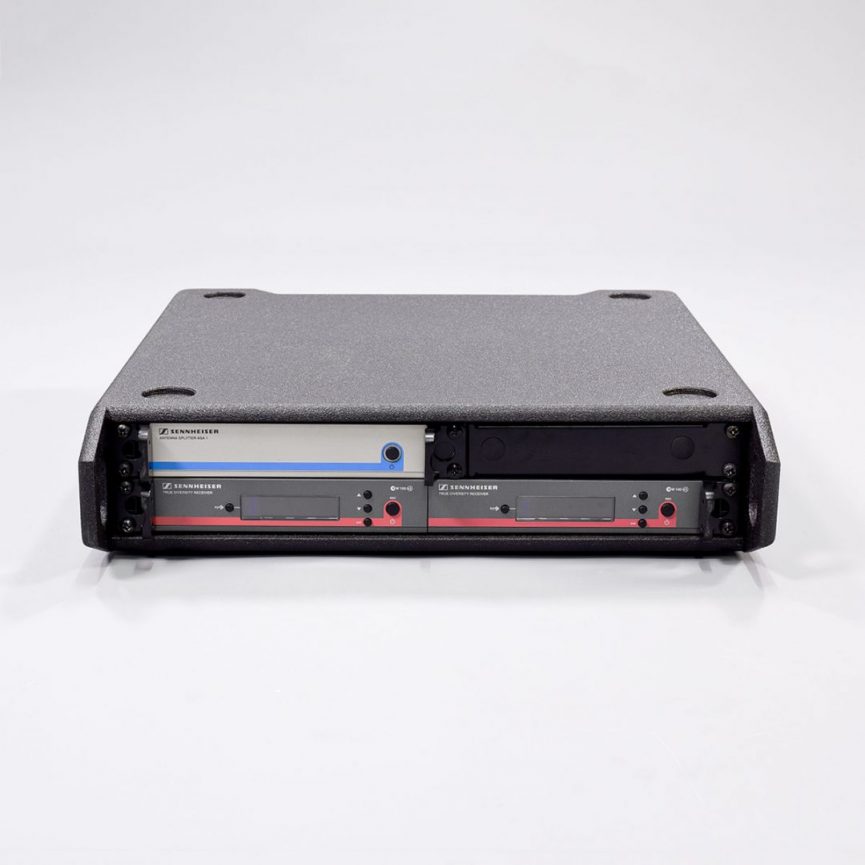 Sennheiser G3-100 2-way Radio Mic Set
£50.00 ex VAT per day
£150.00
Stock: 2
Price not inclusive of delivery.
Free collection available.
The 2 way Sennheiser EW100 G3 microphone set works within the 606 – 648MHz frequency range with the EM100 receiver. As part of the package, it also comes with two E835 handheld microphones, two Sennheiser bodypack transmitters and associated lavalier microphones, as well as an ASA 1 antenna splitter and two omnidirectional antennae to tailor to your every event needs. This industry-standard set also has the added benefit of synchronizing the receiver to the transmitter via infrared making the whole tuning process effortless. Within our racked set we have added a patch panel with two XLR inputs, two BNC antenna inputs and an antenna output to link more sets together using two aerials, as well as a PowerCON in and two PowerCON outputs.
Specifications:
Frequency response of EM100 receiver 606 – 648MHz
Up to 12 individual frequencies per frequency bank
Pilot tone squelch to help eliminate interference
Infrared interface on receiver
User-friendly menu
Auto-lock functionality on the transmitters
Integrated EQ
Battery indicator on both receiver and transmitter
Key Features:
Power Input/Output: PowerCON
Transport Size: 2U rack sleeve and accessories briefcase
Transport Weight: 40kg
Further Details: