Trade Hire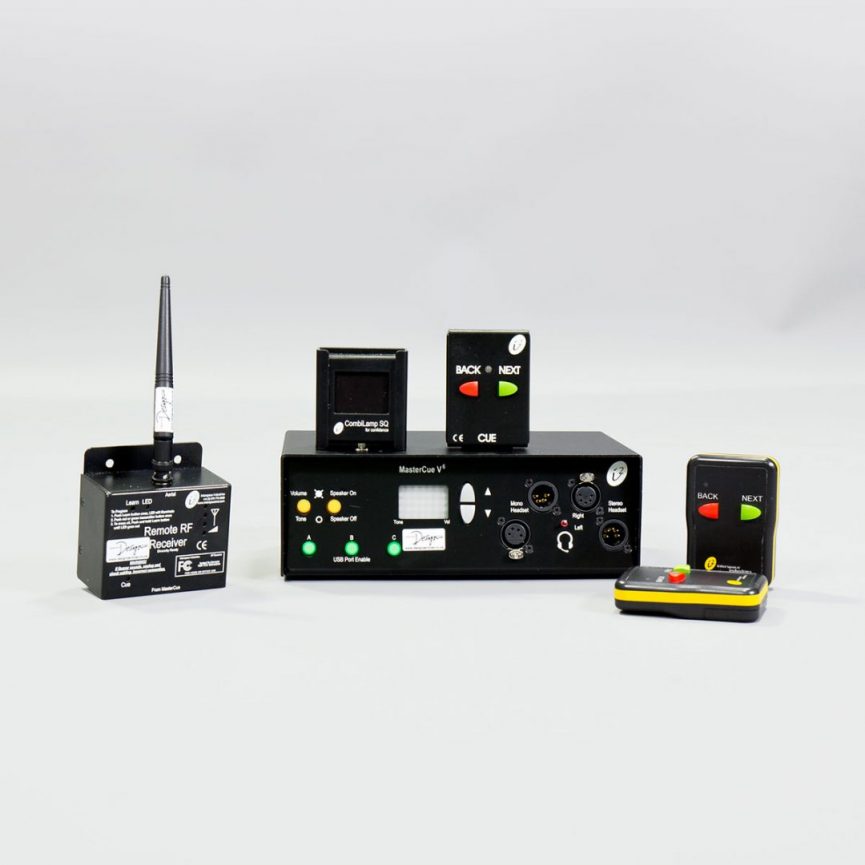 Interspace Industries Master Cue V6 Cueing System
£40.00 ex VAT per day
£120.00
Stock: 1
Price not inclusive of delivery.
Free collection available.
The Interspace Industries Master Cue V6 Cueing System is a professional cueing system for corporate events. Coming as standard with two wireless clickers and the ability to connect to 3 computers for direct control of presentation this system is invaluable at any conference. Also comes with an extendable aerial and remote confidence lamp for visual verification of a click and the ability to loop through a comms headset to give audible cues.
Specifications:
75m enclosed venue range
3x USB output
Mono and stereo comms loop through
Confidence lamp
 Includes:

Base station
2off wireless remote
1off wired remote
Confidence lamp with stand
RF receiver with aerial
All required cabling
Key Features:
Power Input: IEC
Power Usage: 240W
Transport Weight: 15kg
Further Details: