Trade Hire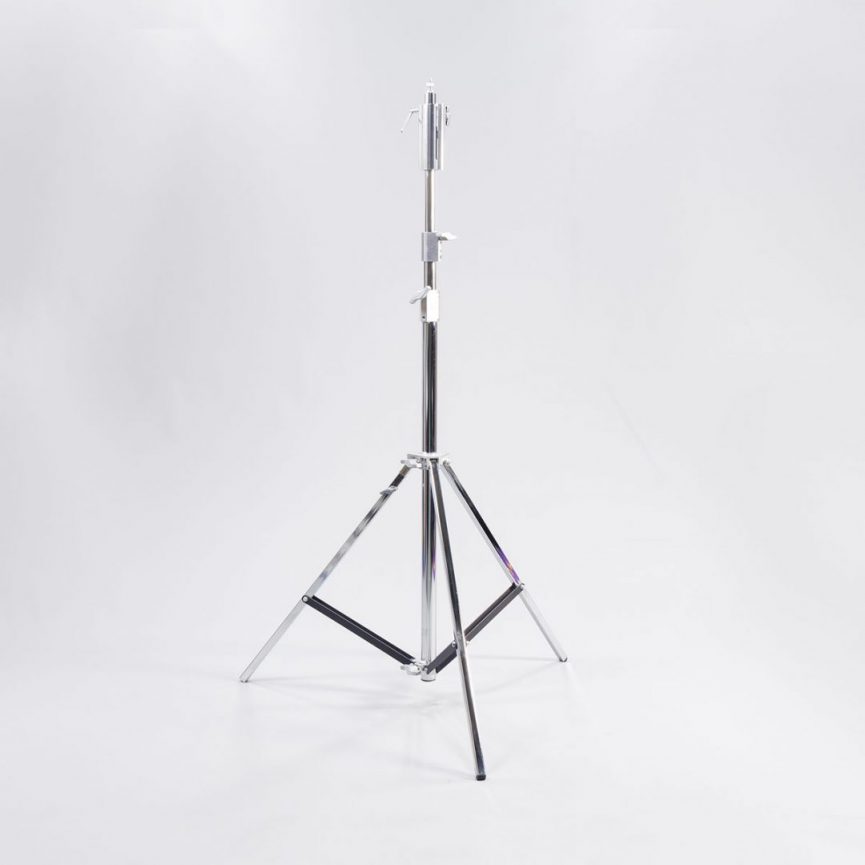 Doughty Cine Hi-Combo Stand
£12.00 ex VAT per day
£15.00
Stock: 8
Price not inclusive of delivery.
Free collection available.
The Doughty Cine Hi-Combo Stand is an aesthetically pleasing push-up stand. These stand work really well with popular lighting fixtures designed to catch the eye e.g. Robe PATT 2013. The Hi-Combo Stand also benefits from common sense design features such as non-slip feet and an adjustable leg.
Specifications:
SWL: 30kg
Max height: 3.16m
Three function 'Multihead' top:

29mm receiver (TV Spigot)
16mm receiver
Pop up spigot

Min height: 1.23m
Footprint diameter: 1.15m
One leg is adjustable to allow stability on uneven surfaces
No finger traps when raising and lowering
Wide range of TV Spigot adapters available on request
Key Features:
Weight: 9.5kg
Transport Weight (bag of 2): 20kg
Transport Dimensions (bag of 2): 1500mm(w) x 200mm(d) x 300mm(h)