Trade Hire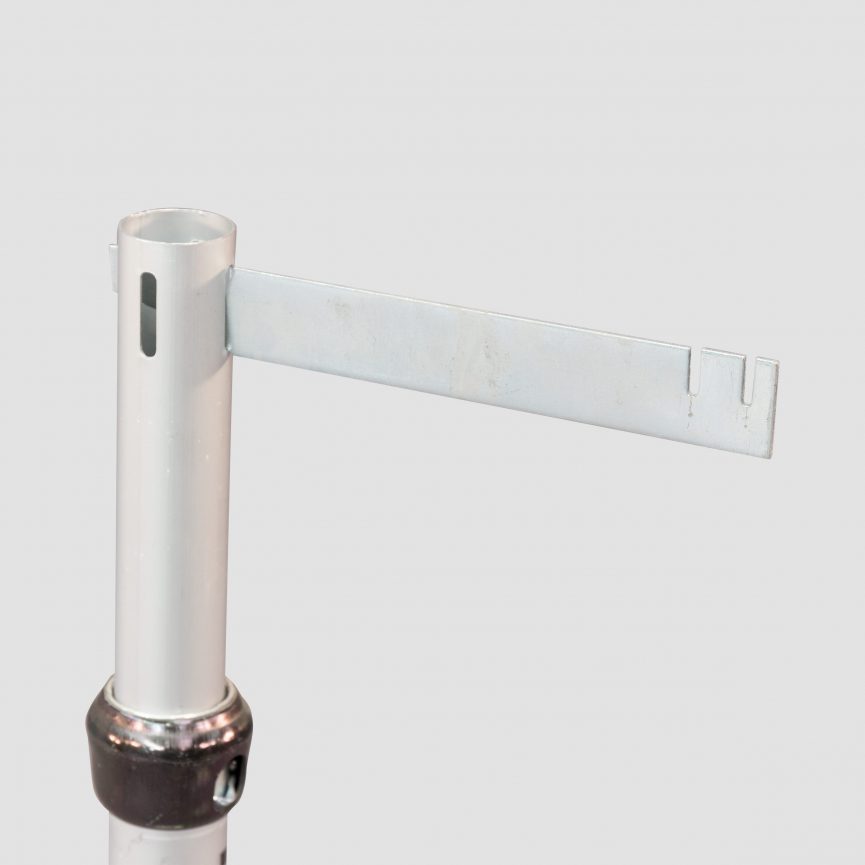 Pipe & Drape Valance Hanger
£1.50 ex VAT per day
£3.00
Stock: 10
Price not inclusive of delivery.
Free collection available.
The Pipe and Drape Valance Hanger performs a similar function to the Pipe and Drape Double Hanger. The main difference is that the Valance Hanger extends 200mm out from the vertical to create a wider gap. However, the increased distance means that only very lightweight items can be hung off it. They also won't work on corner poles.
Specifications:
Allows two horizontals to extend from a single vertical
Slots into a spare horizontal slot
Doesn't work in corners
Suitable for very light loads only
Key Features:
Transport Weight: 0.5kg
Dimensions: 275mm(w) x 38mm(h) x 3mm(d)