Trade Hire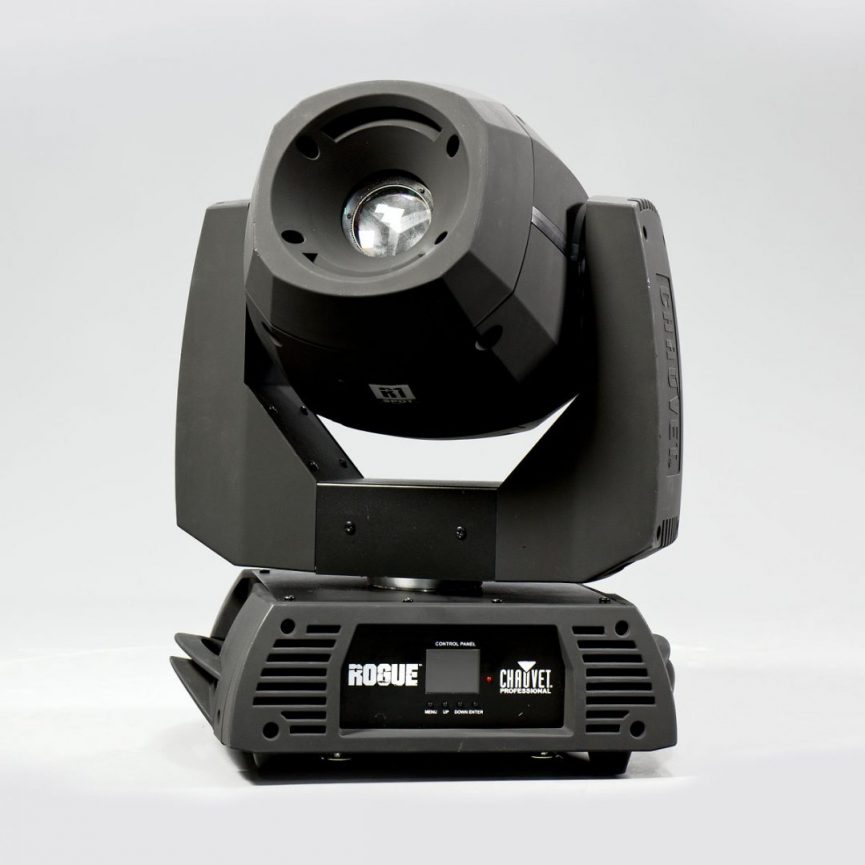 Chauvet Rogue R1 Spot Moving Head Light
£25.00 ex VAT per day
£50.00
Stock: 8
Price not inclusive of delivery.
Free collection available.
The Chauvet R1 Spot moving head light is a compact gobo projecting solution. Featuring two gobo wheels, one of which rotates with 7 interchangeable gobos, a 3-facet prism and motorised iris and focus. A 140w white LED engine delivers 2,619 lux at 5 meters. 8 fixed colours.
Specifications:
140W High-frequency LED
DMX Channels: 16 or 19
DMX Connectivity: 3pin or 5pin, in and out
Beam Angle: 6.5°
Pan/Tilt: 540o/240o
Colours: 8 + open
Gobos:

Wheel 1: 7 + open
Wheel 2: 8 + open

3-facet rotating prism
Key Features:
Power Input/Output: PowerCON
Power Usage: 220W
Dimensions: 360mm(w) x 447mm(h) x 282mm(d)
Hanging Weight: 18.5kg
Transport Weight (Box of 2): 70kg
Further Details: