Trade Hire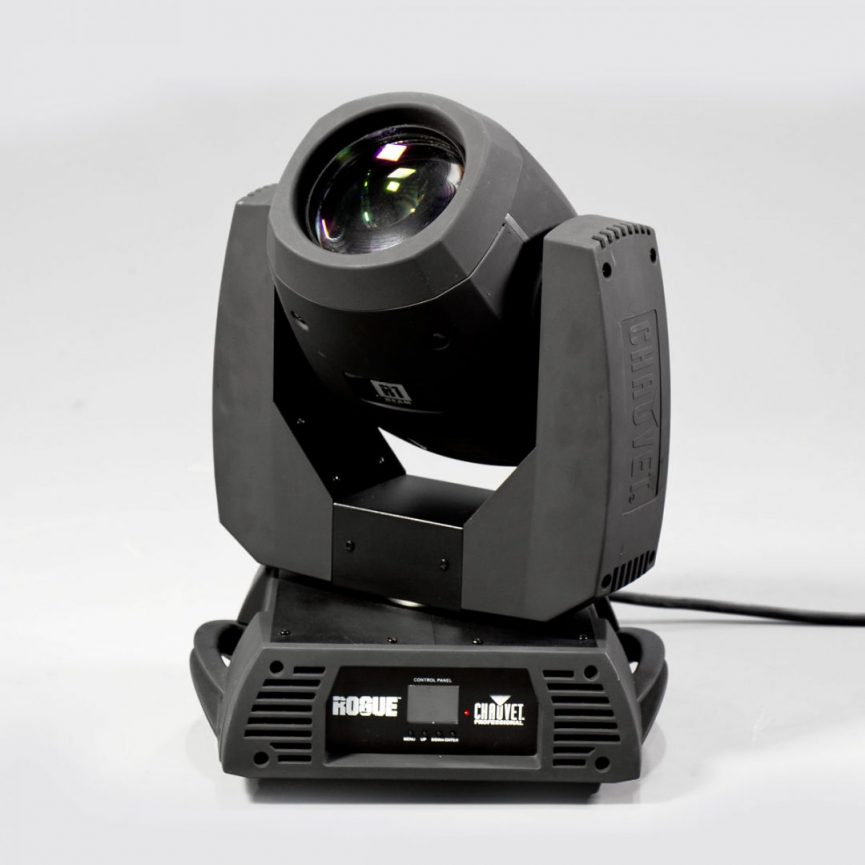 Chauvet Rogue R1 Beam Moving Head Light
£25.00 ex VAT per day
£50.00
Stock: 8
Price not inclusive of delivery.
Free collection available.
The Chauvet Rogue R1 Beam is a stand out moving head light. It stands apart from other beam fixtures by virtue of its two, independently controlled prisms, which allow for a greater variety of beam effects, especially when combined with the 17 available gobos. The Chauvet Rogue R1 Beam moving head light is highly suited to small and medium-sized venues as it isn't limited by the minimum distance requirements of higher-powered fixtures. The two-channel DMX profile furthers the versatility of this unit by allowing simple or complex control of the fixture, allowing you to save space on your DMX universe when needed.
Specifications:
132W Lamp
DMX Channels: 15 or 19
DMX Connectivity: 3pin or 5pin, in and out
Beam Angle: 1o
Max Illuminance: 78,700lx @15m
Pan/Tilt: 540o/270o
Colours: 14 + open
Gobos: 17 + open
2 prisms, 5 and 8 facet
Key Features:
Power Input: PowerCON
Power Usage: 265W
Hanging Weight: 19kg
Dimensions: 1000mm(w) x 400mm(d) x 720mm(h)
Transport Weight (Box of 2): 80kg
Further Details:
Chauvet Rogue R1 Beam Reference Guide