Trade Hire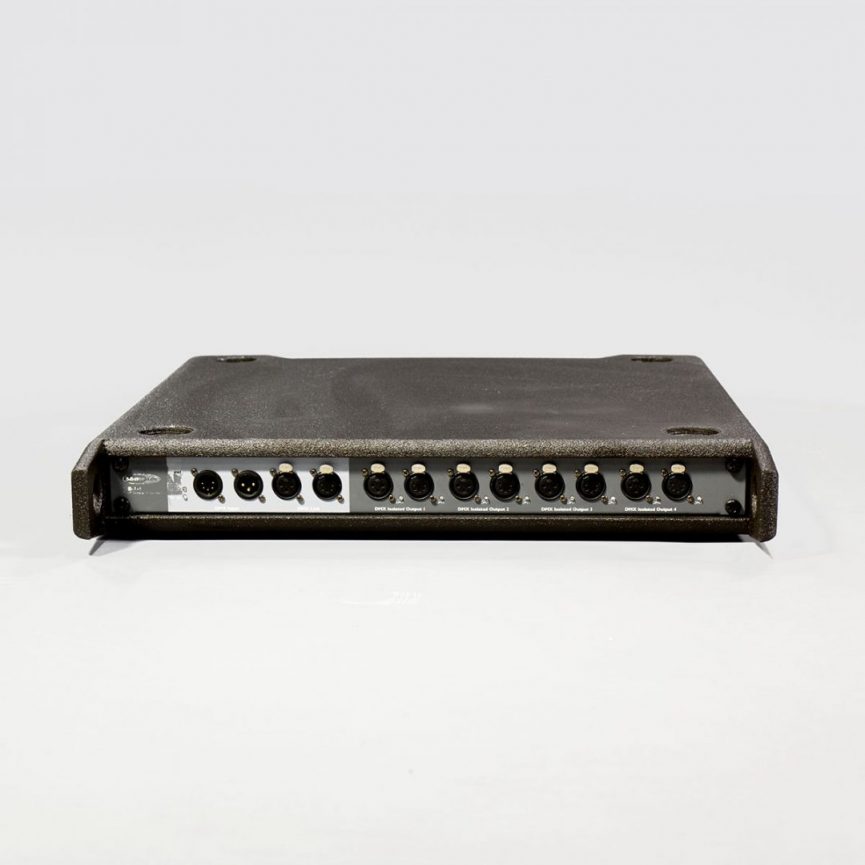 Showtec DB-1-4 DMX Splitter
£15.00 ex VAT per day
£25.00
Stock: 2
Price not inclusive of delivery.
Free collection available.
This DMX Splitter from Showtec distributes one universe of DMX. Input on 3 or 5 pin XLR, the data is opto-isolated to four groups of buffered outputs – each with a 3 and 5 pin socket. There is also a pair of 3 and 5 pin un-buffered through sockets. This unit is perfect for increasing the amount of fixtures possible on one DMX line or distributing data around your fixtures and/or dimmer world.
Specifications:
Four opto-isolated outputs
3 and 5 pin XLR input with loop-through
3 and 5 pin XLR per output
Key Features:
Power Input: 13A Trailing
Power Usage: 5W
Dimensions: 483mm(w) x 46mm(h) x 134mm(d)
Transport Weight: 2.6kg
Further Details: