Trade Hire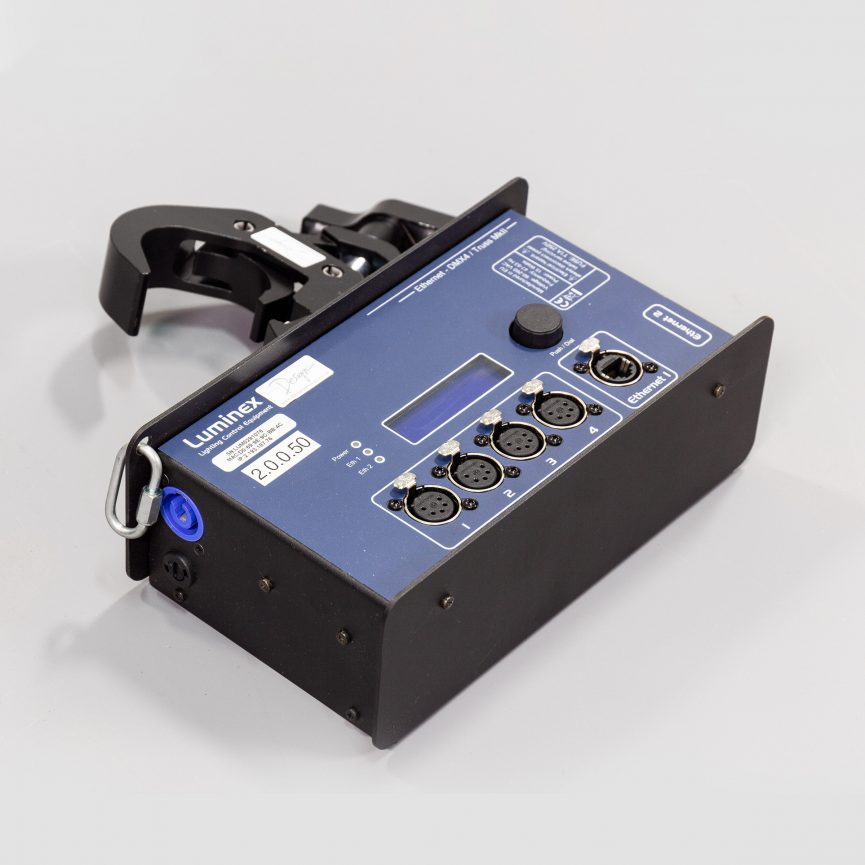 Luminex Ethernet DMX4 Truss
£20.00 ex VAT per day
£50.00
Stock: 2
Price not inclusive of delivery.
Free collection available.
The DMX4 Truss from Luminex is an extremely versatile sACN and Art-Net node, in a rugged truss mountable form factor. Comprising of four 5-pin DMX ports which can be individually assigned as inputs or outputs, from sACN or Art-Net. The unit is highly configurable through the web-based interface or Luminex Offline Editor, allowing such advanced features as DMX merging and backup switching. Two RJ45 EtherCON ports allow for redundant linking and daisy-chaining. The unit can be powered by PowerCON input, PoE, or both for redundancy purposes.
Specifications:
Four Neutrik 5-pin DMX sockets
Two Neutrik EtherCON sockets
Built-in screen and controls
Truss mountable (Trigger clamp included)
Highly robust and reliable
Compliant for all Lighting protocols, including Art-net, sACN and BlackTrax
Key Features:
Power Input: PowerCON or PoE
Dimensions: 235mm(w) x 82mm(h) x 129.5mm(d)
Hanging Weight: 2.3kg (excluding clamp)
Further Details: