Trade Hire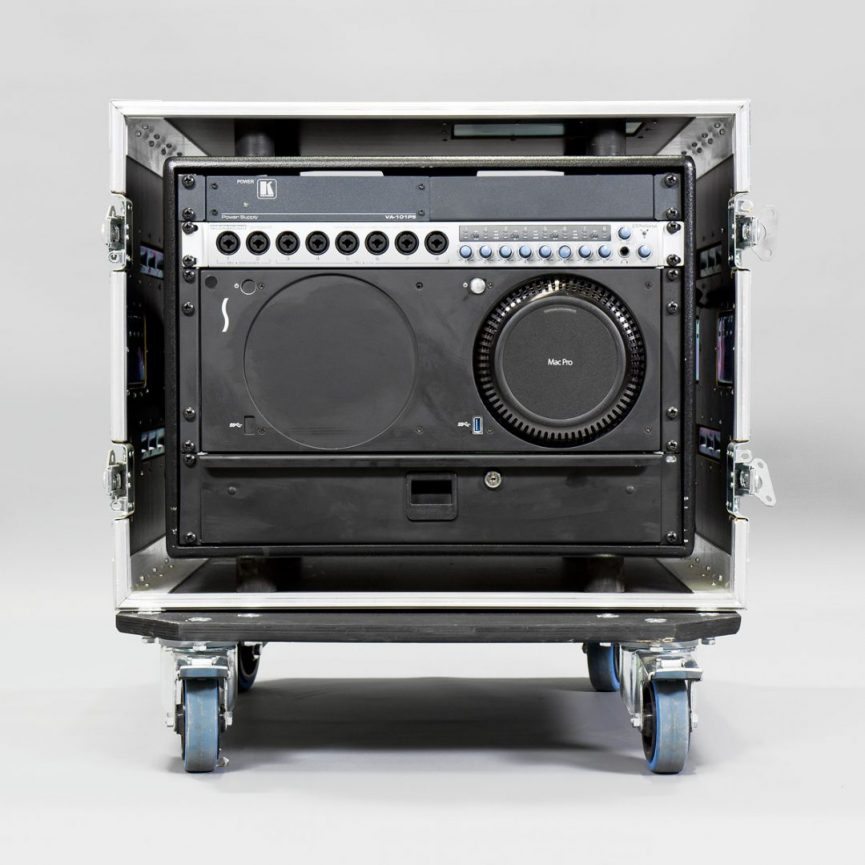 Apple Mac Pro Playback Pro Rack
£175.00 ex VAT per day
£525.00
Stock: 1
Price not inclusive of delivery.
Free collection available.
The PDS Playback Pro Rack is a rack-mounted Mac Pro with Playback Pro Plus, PowerPoint and Keynote pre-installed. Outboard firewire input and output sound card. Video output feeds consisting of 2x DVI fed directly into installed distribution amplifiers giving two outputs per feed.
Specifications:
Processor: 3.5GHz 6-Core Intel Xeon E5
Ram: 16GB
Hard Drive: 265GB SSD
Graphics: Dual AMD FirePro D500 2 x 3GB
Operating System: OSX
Sound Card: PreSonus FireStudio Project
Video Outputs:

2x DVI feed -> Kramer VM-2HDCPxl 2way DVI DA
Key Features:
Power Input/Output: PowerCON
Transport Size: 4u shock-mounted wheeled rack
Transport Weight: 75kg
Further Details: