Trade Hire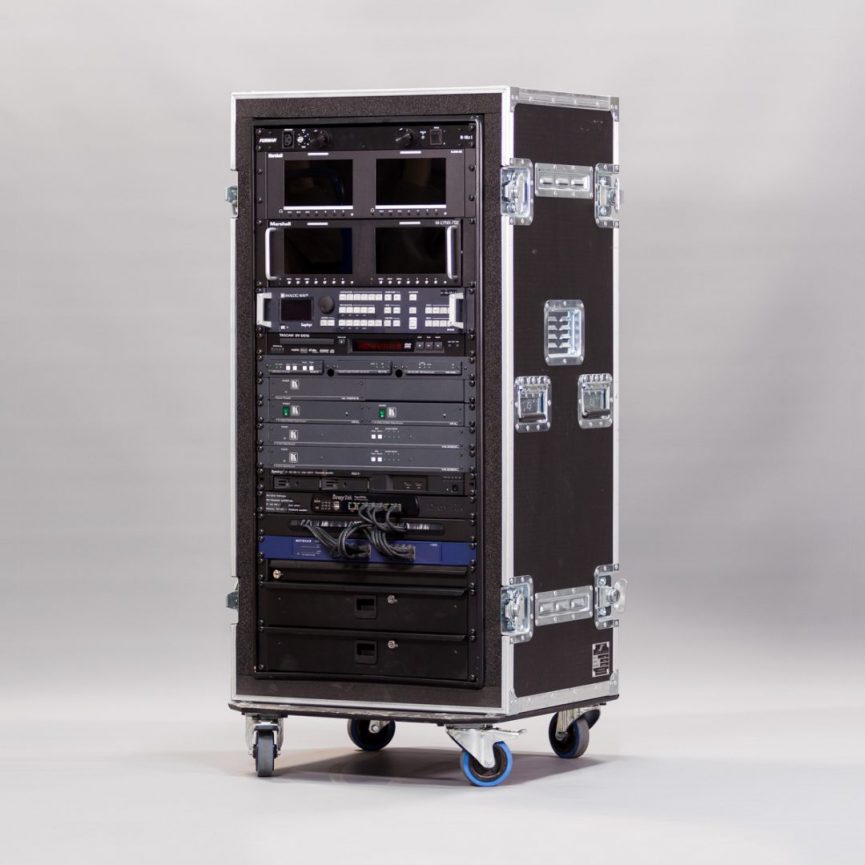 Analog Way Saphyr Rack
£1,000.00 ex VAT per day
£3,000.00
Stock: 1
Price not inclusive of delivery.
Free collection available.
The PDS Analog Way Saphyr rack is designed to meet the needs of many conference control setups. It is designed around the Analog Way Sahpyr switcher and then comes with many of the converters, screens and distribution amplifiers that are often required. Everything terminates to a rear patch panel for ease of patching. It also includes a NAS solution for single point show file storage.
Specifications:
Front:

2x Marshall M Lynx Dual 7Inch LCD Monitor
Analog Way Saphyr
Denon 1u DVD Player
Kramer VP-501N VGA – Composite
Kramer VM-4HDxl HD-SDI Splitter
Kramer FC-113 HDMI – HD-SDI
2x Kramer VM-4HDCPxL
2x Kramer VP-4xL
Synology RS214 Rackmount NAS
Vigor 2925N, Netgear JGS516-20

Rear:

2x 4 channel DI box
BNC patch,
DVI patch
VGA patch
Key Features:
Removable front and rear lids can be made into tables
Power Input/Output: PowerCON
Transport Size: 24u sleeved wheeled rack
Transport Weight: 155kg
Further Details: