Trade Hire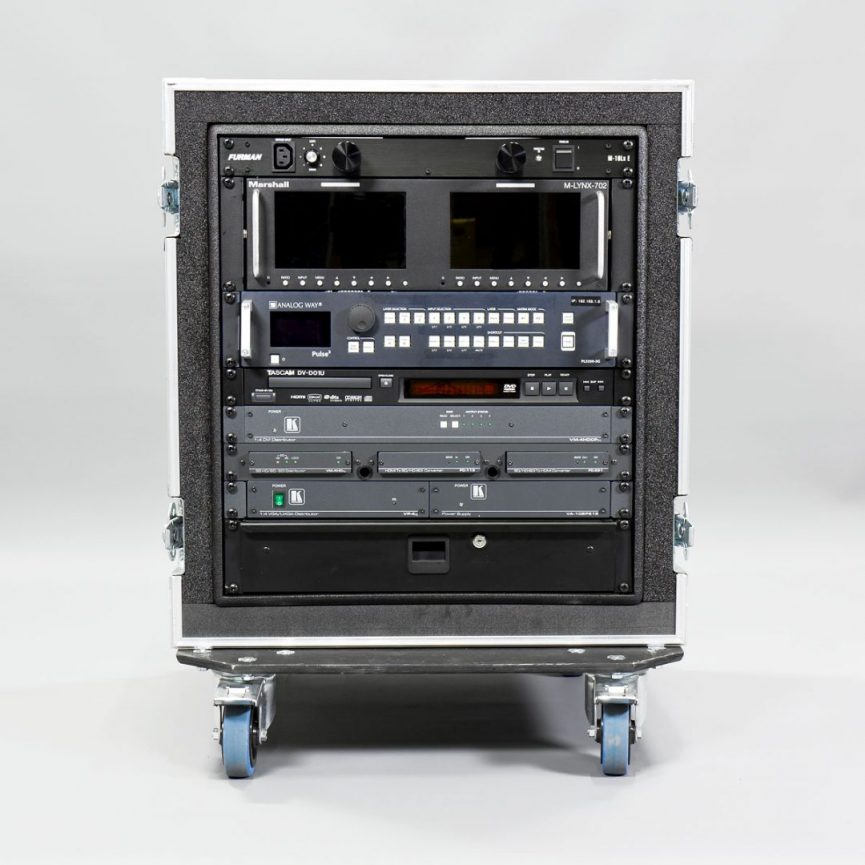 Analog Way Pulse2 3G Rack
£200.00 ex VAT per day
£600.00
Stock: 1
Price not inclusive of delivery.
Free collection available.
The PDS Analog Way Pulse 2 3G rack is designed to meet the needs of small conference control setups. It is designed around the Analog Way Pulse 2 3G switcher and then comes with many of the converters, screens and distribution amplifiers that are often required. Everything terminates to a rear patch panel for ease of patching.
Specifications:
Front:

Marshall M Lynx Dual 7Inch LCD Monitor
Analog Way Pulse 2 3G
Denon 1u DVD Player
Kramer VP-501N VGA – Composite
Kramer VM-4HDxl 1:4 HD-SDI Splitter
Kramer FC-113 HDMI – HD-SDI
Kramer FC-331 HD-SDI – HDMI
Kramer VM-4HDCPxL 1:4 DVI Splitter
Kramer VP-4xL 1:4 VGA Splitter

Rear:

BNC patch
DVI patch
VGA patch
Key Features:
Power Input/Output: PowerCON
Transport Size: 12u sleeved wheeled rack
Transport Weight: 85kg
Further Details: