Trade Hire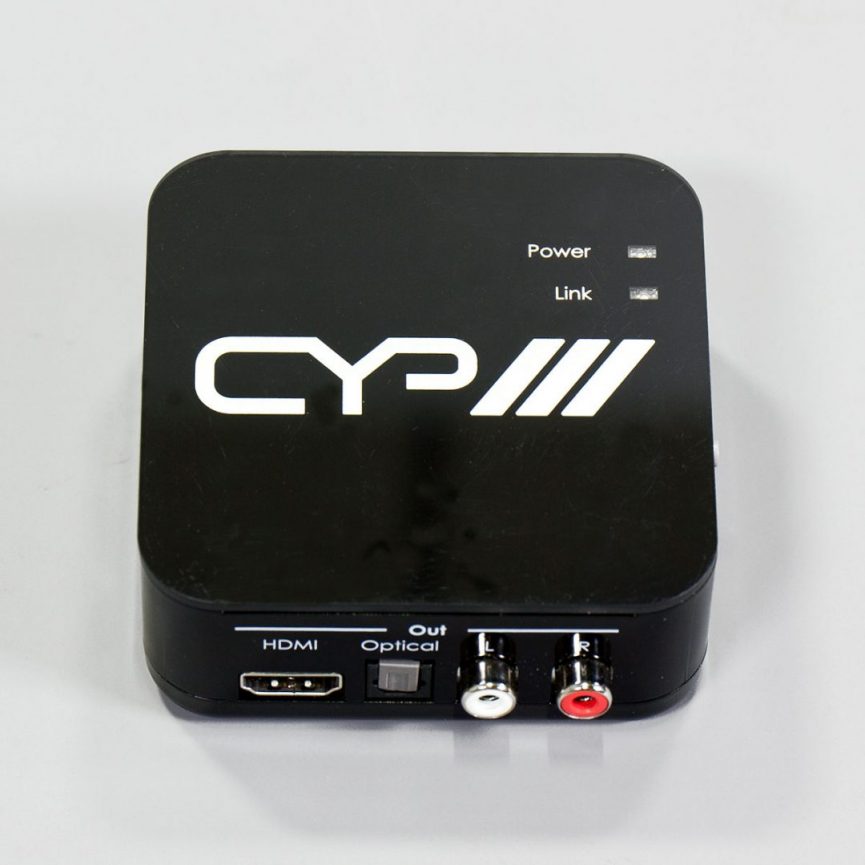 CYP AU-11CD HDMI Audio Extractor Profile
£5.00 ex VAT per day
£15.00
Stock: 3
Price not inclusive of delivery.
Free collection available.
The CYP AU-11CD HDMI Audio De-embedder is a simple solution to extract audio from a source that has audio embedded into an HDMI for example from a media player or DVD player. Taking HDMI in and passing it through it presents the extracted audio on RCA and optical.
Specifications:
Input: HDMI
Output: HDMI, RCA, Optical
Key Features:
Power Input: 13A PSU
Dimensions: 100mm(w) x 70mm(d) x 20mm(h)
Transport Weight: 5kg
Further Details: