Trade Hire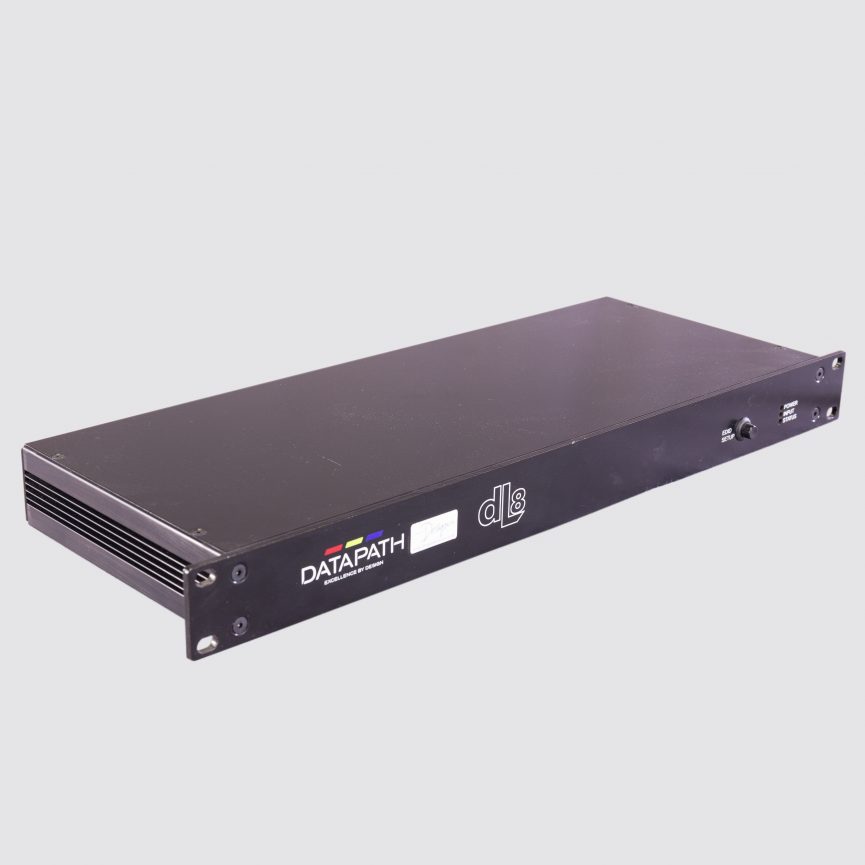 Datapath DL8
£75.00 ex VAT per day
£225.00
Stock: 1
Price not inclusive of delivery.
Free collection available.
The Datapath DL8 is designed to be used in conjunction with the Datapath XL4 to split a video single to up to 32 individual screens. The DL8 is a high-resolution dual-link DVI distribution amplifier that is capable of excepting 3840×2160 input resolution via a dual-link DVI. Once connected to further XL4s the image can split into numerous outputs.
Specifications:
Max input resolution: 3840×2160
Input: DVI-D Dual Link
Output: 8x DVI-D Dual Link
Key Features:
Power Input: IEC
Power Usage: 25W
Transport Size: 2u sleeve rack
Transport Weight: 5kg
Further Details: