Trade Hire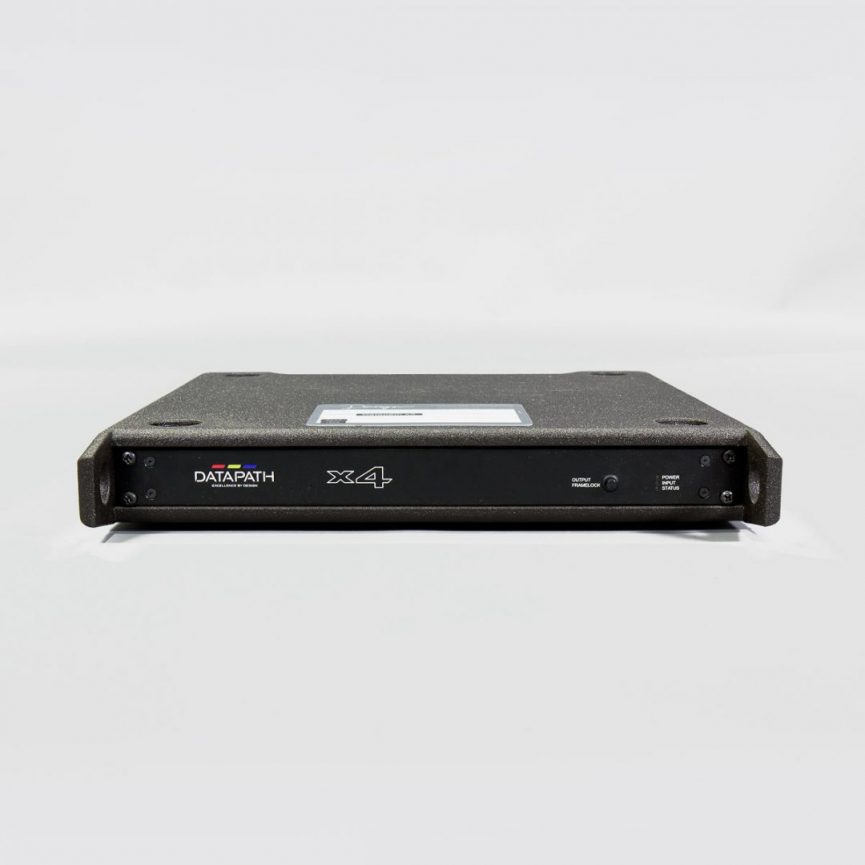 Datapath x4 Display Wall Controller
£75.00 ex VAT per day
£225.00
Stock: 1
Price not inclusive of delivery.
Free collection available.
The Datapath x4 Display Wall Controller is a standalone display wall controller that has many uses in the video world. Being able to take a UHD signal in via dual-link DVI and giving out up to 4x HD DVIs where each DVI can be independently any size and orientation of the input image even including overlapping.
Specifications:
Max input resolution: 4k x 4k
Max output resolution: 1920×1080 @60fps
Input: DVI-D Dual Link
Output: 4x DVI-D
Key Features:
Power Input: IEC
Power Usage: 120W
Transport Size: 2u sleeve rack
Transport Weight: 5kg
Further Details: