Trade Hire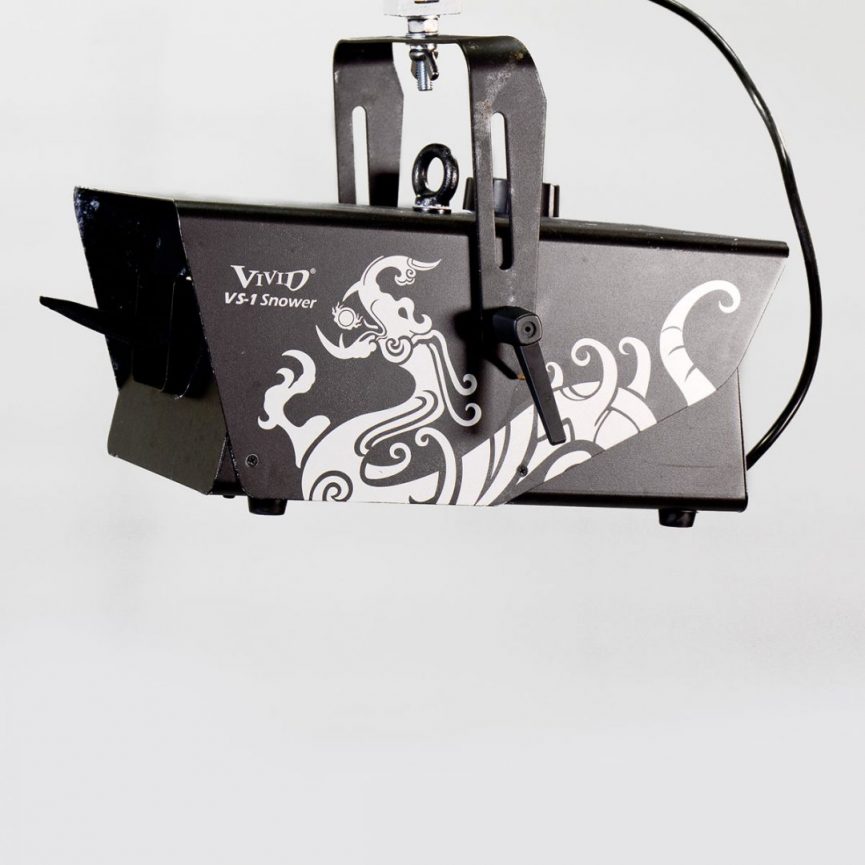 ANTARI Vivid VS-1 Snow Machine
£25.00 ex VAT per day
£50.00
Stock: 2
Price not inclusive of delivery.
Free collection available.
The Vivid VS-1 is a full-powered snow machine that has an output throw of up to 6m. The onboard fan forces the snow out at a high velocity and carries it a considerable distance. Using the hanging bracket, the snow machine can be placed above and over doorways to make a dramatic entrance to a winter wonderland, the unit can also be rigged directly above a crowd to ensure even snowfall, an ideal machine for small events.
Specifications:
Standalone operation
No warm uptime
Wired remote included
Output Throw/Distance: up to 6m
Tank Capacity: 0.8l
Key Features:
Power Input: 13A
Transport Weight: 6.2kg
Flying Weight: 7.7kg
Dimensions: 254mm(w) x 200mm(d) x 140mm(h)