Trade Hire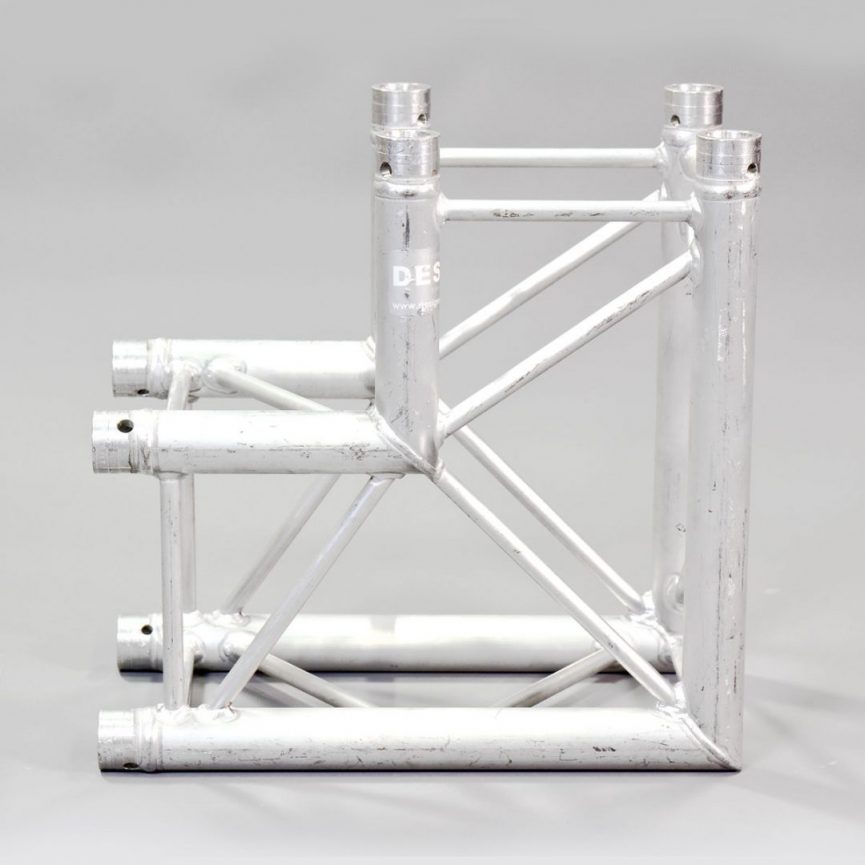 Prolyte H30V 90 Degree 2Way Truss Corner
£20.00 ex VAT per day
£20.00
Stock: 14
Price not inclusive of delivery.
Free collection available.
Useful in a wide range of situations the Prolyte H30V-C003 90 Degree 2Way Truss Corner strikes the perfect balance between strength, size and weight, features that have made the H30V range one of the most popular worldwide. This 90 degree 2Way truss corner uses a conical attachment system for strength and ease of assembly.
Specifications:
0.5m in both directions
Conical connection makes for quick and rigid construction
Please note that use of these corners down rates the loading of the truss span. See Prolyte Blackbook pg23 for more details.
Key Features:
Transport Weight: 5.1kg
Dimensions: 500mm(w) x 500mm(d)
Further Details: