Trade Hire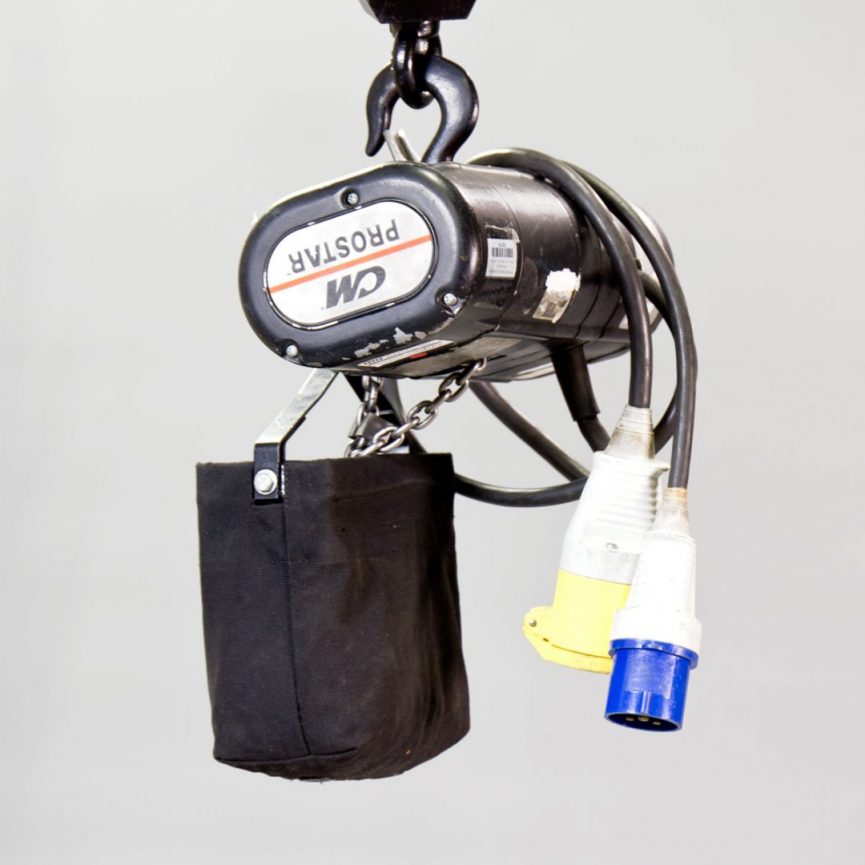 CM ET Prostar 226kg Electric Chain Motor
£25.00 ex VAT per day
£50.00
Stock: 4
Price not inclusive of delivery.
Free collection available.
The CM Prostar is a highly reliable small electric chain motor designed for the modern entertainment industry. With its small size, the CM Prostar electric chain motor is ideal for the unique requirements of small venues or tight spaces in larger venues.
Specifications:
Heigth Of Lift: 15m
Capacity: 226kg
Speed: 3m/min
Fixed hook fitted to both ends
LV Control
Key Features:
Power Input: 16A SPNE
Weight: 15kg
Transport Weight (box of 2): 45kg
Transport Dimensions: 650mm(w) x 390mm(d) x 380mm(h)
Further Details: