Trade Hire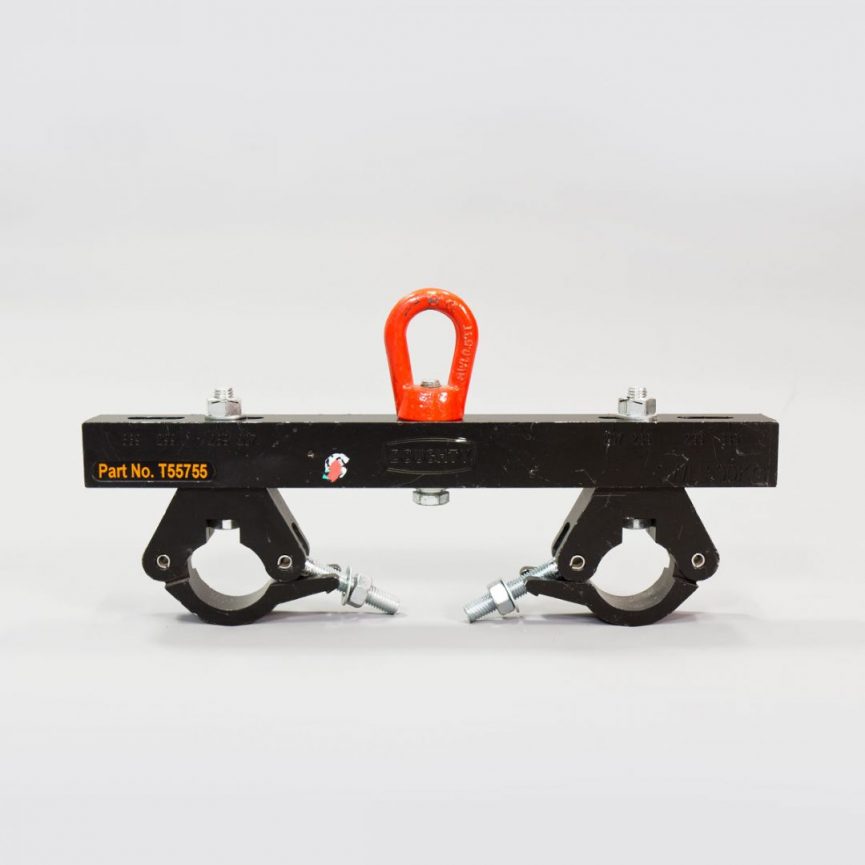 Doughty 500kg Hanging Truss Adaptor
£8.00 ex VAT per day
£10.00
Stock: 2
Price not inclusive of delivery.
Free collection available.
The Doughty 500kg Hanging Truss adaptor is a flexible solution to hanging the most common sizes of truss on the market. Quicker to fit than a round sling and easier to check for correct installation a hanging truss adaptor is often a better option. The large bow nut accommodates most motor hooks whilst the high tensile aluminium the adaptor is made of means that issues with high powered lighting fixtures producing too much heat and melting slings are less of a concern.
Specifications:
SWL: 500kg
Tube ⌀: 48mm-51mm
Fits the following truss sizes:
Key Features:
Transport Weight: 4kg
Dimensions: 395mm(w) x 38mm(d) x 250mm(h)