Trade Hire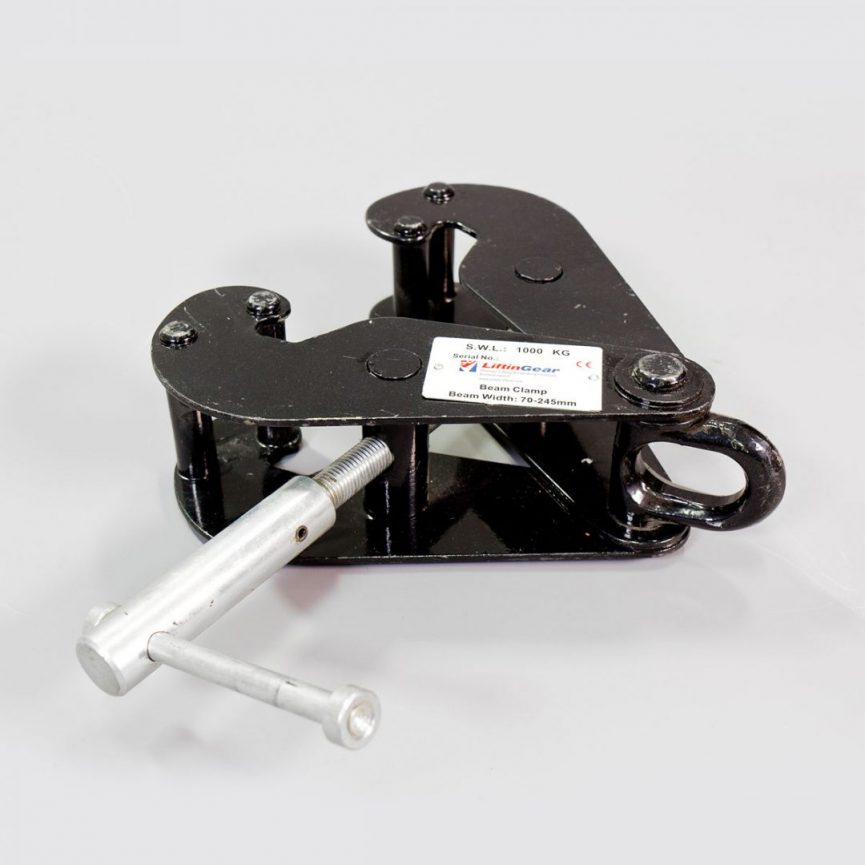 Adjustable Beam Clamp 1 Tonne
£5.00 ex VAT per day
£7.50
Stock: 43
Price not inclusive of delivery.
Free collection available.
The Adjustable Beam Clamp offers the ideal solution for quickly creating a rigging point on various sizes of beams and girders. Easy to use, the Adjustable Beam Clamp comes with a single rigging point at the bottom to fit a motor hook to.
Specifications:
SWL: 1T
Flange Range: 75-230mm
NB: There are slight variations in our stock, if this is likely to be an issue please raise this when arranging your hire.
Key Features:
Transport Weight: 4.4kg
Dimensions: 183-375mm(w) x 66mm(d) x 228mm(h)
Further Details: