Trade Hire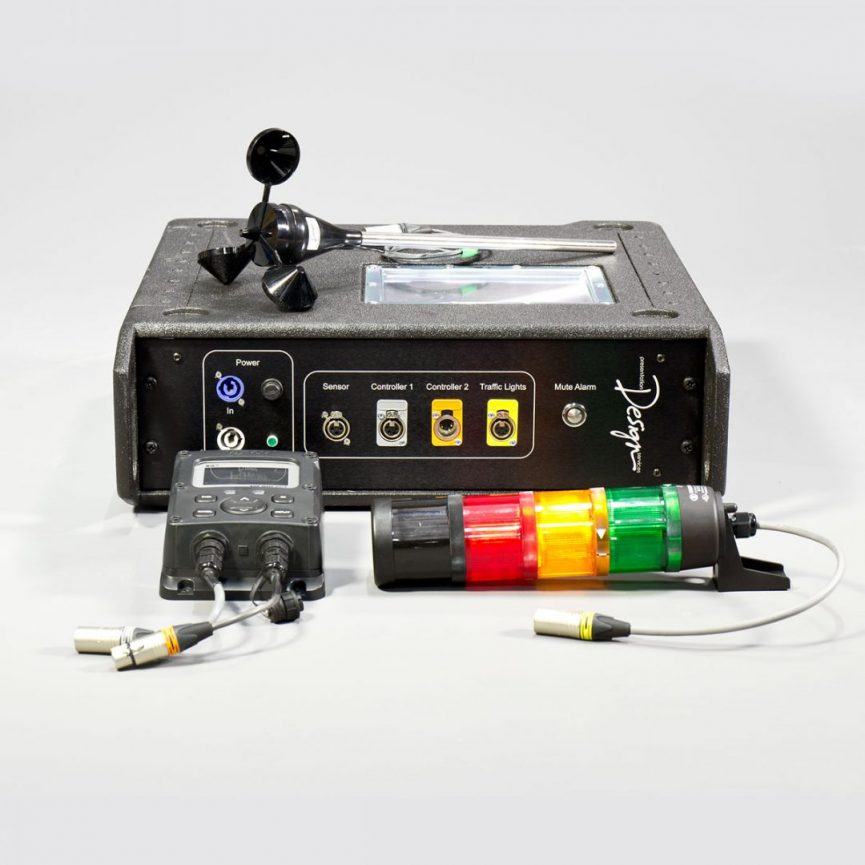 Anemometer
£25.00 ex VAT per day
£75.00
Stock: 1
Price not inclusive of delivery.
Free collection available.
Our anemometer is a modified version of the Maximum MAC3 Wind Speed Alarm. Adapted for use in live events our system is rugged and compact with the main rack slotting easily into control areas.  The Maximum MAC3 Wind Speed Alarm has been further adapted to utilize common connections in our industry to allow for easy extension, these connections have then been colour coded to further ease the correct installation of the anemometer.
Anemometer Specifications:
Easy to read display screen
Four measurement units; mph, m/s, km/h or knots
Dual setpoints:

Yellow Warning level
Red control level with 85dB alarm

Measurement types:

Current/Peak
1, 2, 5 or 10 minute average

User-defined lockout code
Optional guided set up
'Traffic Lights' offer easy visual aid of wind level from a distance
Connections:
Sensor: 3pin XLR
Controller 1: 4pin XLR
Controller 2: 4pin XLR
Traffic Lights: 6pin XLR
Key Features:
Power Input: PowerCON
Transport Weight: 20kg
Transport Dimensions: 400mm(w) x 545mm(d) x 540mm(h)
Further Details: