Trade Hire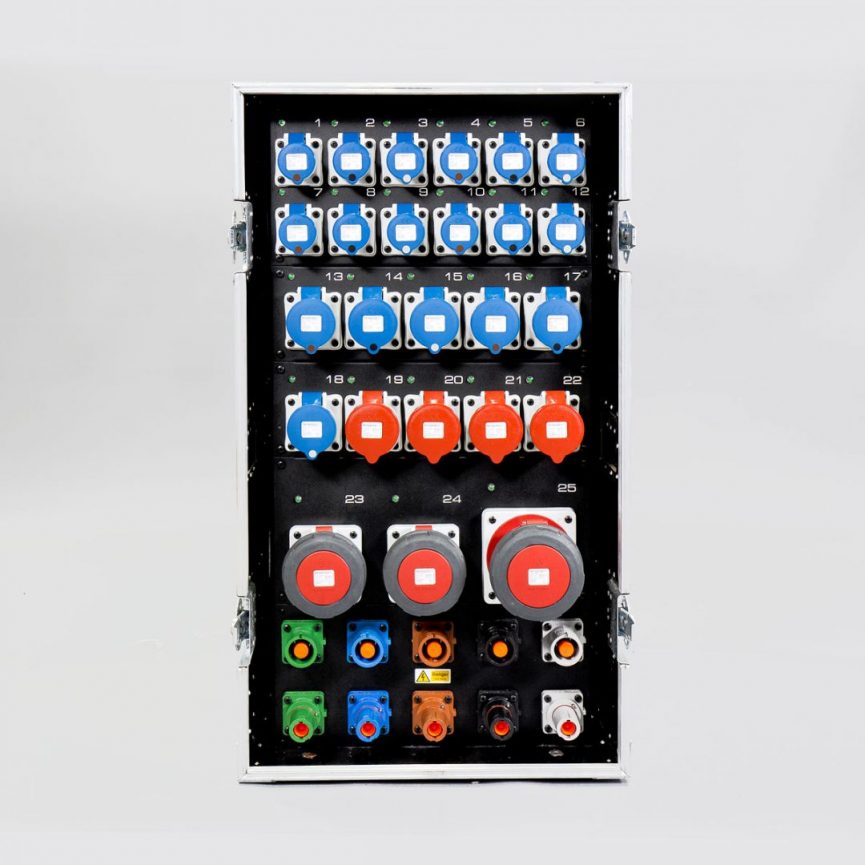 400A Powerlock Distro
£80.00 ex VAT per day
£240.00
Stock: 1
Price not inclusive of delivery.
Free collection available.
The PDS Powerlock Distro is designed to meet the needs of multiple types of job where large amounts of power are required. Taking powerlock in and outputting 13A, 16A, 32A, 32A TPNE, 63A TPNE, 125A TPNE and powerlock it is amazingly versatile.
Input connector:
Output connectors:
400A powerlock (unprotected)
2x 13A SPNE – 30mA RCBO protected
12x 16A SPNE – 30mA RCBO protected
6x 32A SPNE – 30mA RCBO protected
4x 32A TPNE – 30mA RCBO protected
2x 63A TPNE – MCB protected
1x 125A TPNE – MCB Protected
Key Features:
Overall digital meter
Neons front and back
Transport Weight: 104kg