Trade Hire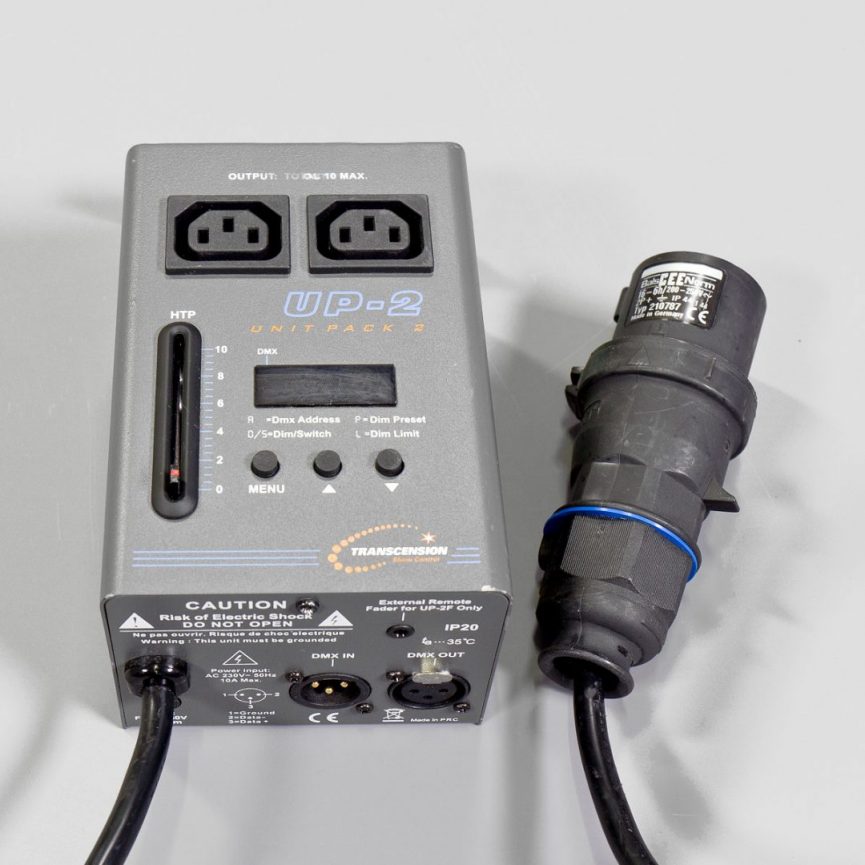 Transcension UP-2 Controller Single Channel Dimmer
£5.00 ex VAT per day
£10.00
Stock: 13
Price not inclusive of delivery.
Free collection available.
This single channel dimmer is ideal for localised dimming for up to 2300w of lighting. The unit takes in 230V mains on a 16A ceeform and delivers one channel of dimmed power via 2 IEC sockets on the surface. Control is achieved either through the built-in controls, or DMX input on 3-pin. The unit can also be set up as a switch pack.
Key Features:
10A fuse
Built-in fader
Limit setting
Truss or set mountable
DMX Connectivity: 3pin, in and out
Specification:
Power Input: 16A
Power Output: 2x IEC Dimmed (paired)
Transport Weight: 1.1kg
Dimensions: 182mm(h) x 92mm(w) x 68mm(d)
Further Details: