Trade Hire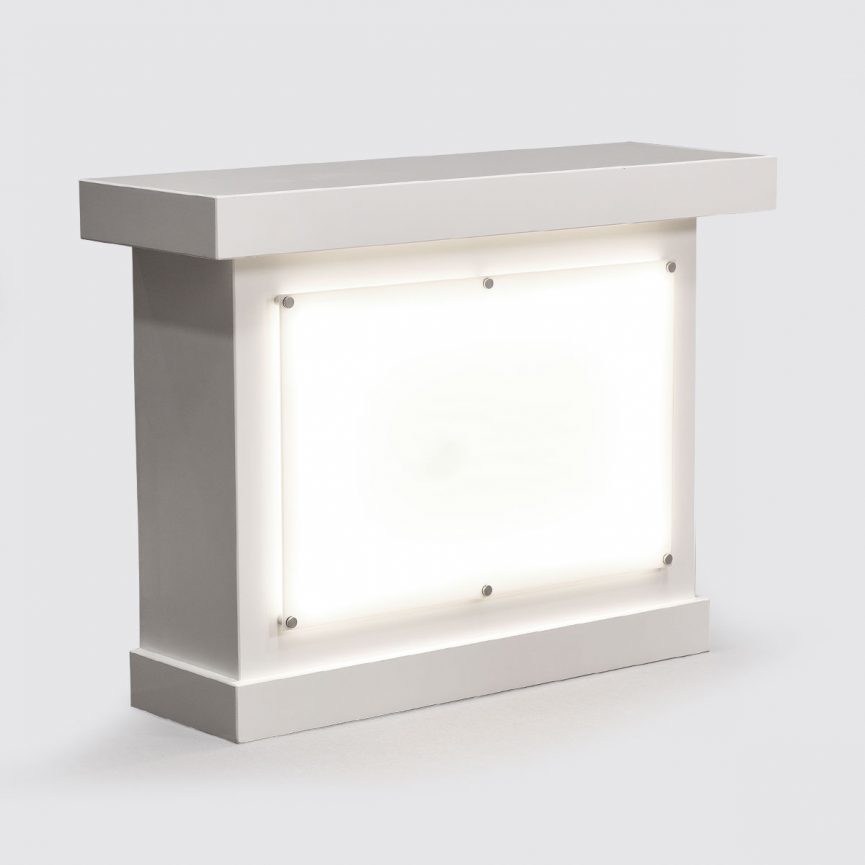 Front Counter With Lightbox
£75.00 ex VAT per day
£100.00
Stock: 3
Price not inclusive of delivery.
Free collection available.
This front counter is a custom made piece of furniture, designed to meet the needs of varying events. Most commonly used within retail, exhibition and corporate events. The counter has a matt white, easy-clean spray lacquer finish. To the rear of the desk is an ample sized double lockable cupboard, along with shelf space –  also finished with matt white spray lacquer. The front of the counter houses LED tape, powered by a 13amp transformer. LED is event-specific and can be tailored to meet the customer's requirements. The LED is masked by a 6mm sheet of opaque Perspex which allows for interchangeable, event-specific branding.
Specifications:
White spray lacquered
Lockable cupboard
Optional LED backlight front panel
Key Features:
Power Input: 13A (LED)
Dimensions: 1200mm(w) x 900mm(h) x 400mm(d)
Transport Weight: 45kg