Trade Hire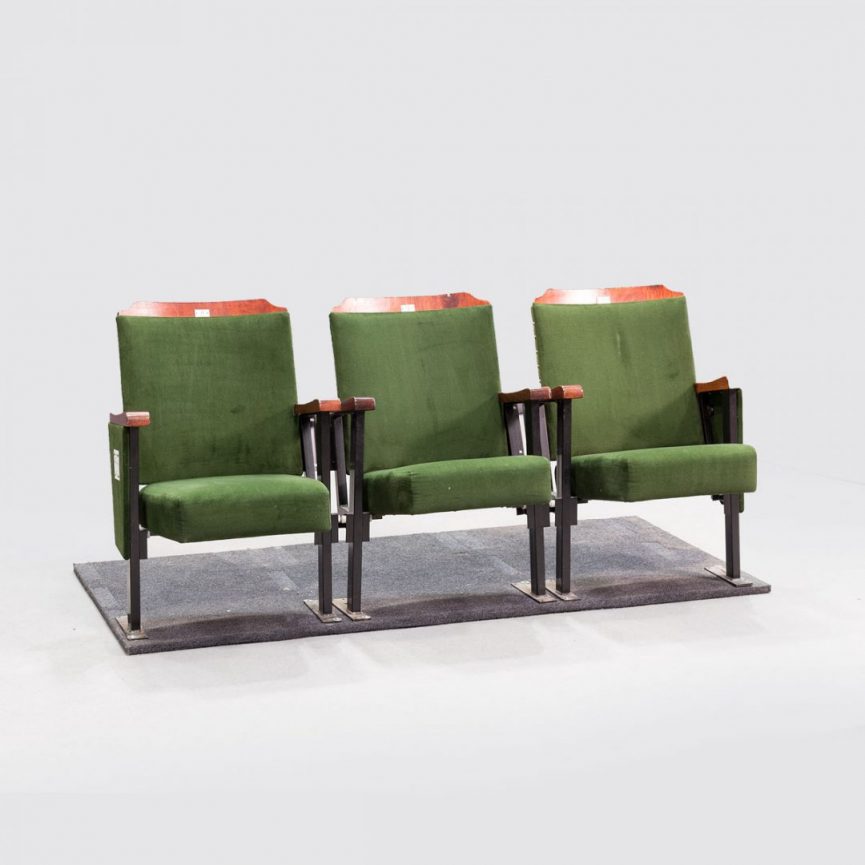 Green Cinema Chairs
£120.00 ex VAT per day
£120.00
Stock: 3 sets of 3 chairs
Price not inclusive of delivery.
Free collection available.
These Green Cinema Chairs provide a touch of elegant authenticity. These are genuine, classic cinema chairs manufactured from heat curved ply with a steel frame and upholstered, sprung seats. A beautifully finished piece of furniture. The item is transported in sets of three as standard (as displayed in the image). The seats need to be fixed to a base or floor, bases can be supplied on request. This does mean that the spacing of the chairs can alter slightly to meet specific event/venue requirements.
Key Features:
Supplied by default in sets of 3
Dimensions: 1700mm(w) x 800mm(h) x 450mm(d) total size for set of 3
Transport Weight: 165kg per set of 3