Trade Hire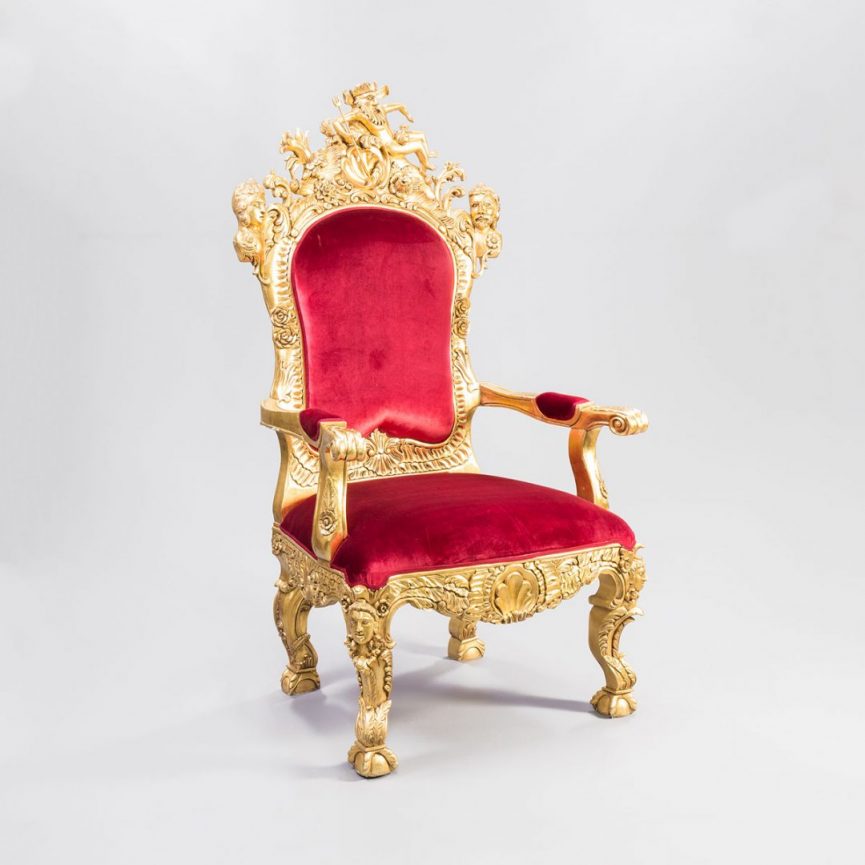 Golden Throne Prop
£160.00 ex VAT per day
£200.00
Stock: 1
Price not inclusive of delivery.
Free collection available.
These Golden Throne Props are a beautiful example of craftsmanship. The frame of the thrones demonstrates expertly carved, gold-painted timber to rival an original piece of this era. The seat, back support and armrests are seamlessly upholstered using red velvet on top of the foam. This provides surprising comfort whilst being aesthetically stunning. These thrones would be a wonderful addition to any VIP event.
Thrones are transported in large, palletised wooden crates for ease of movement.
Key Features:
Dimensions: 900mm(w) x 1670mm(h) x 700mm(d)
Transport Weight: 30kg