Trade Hire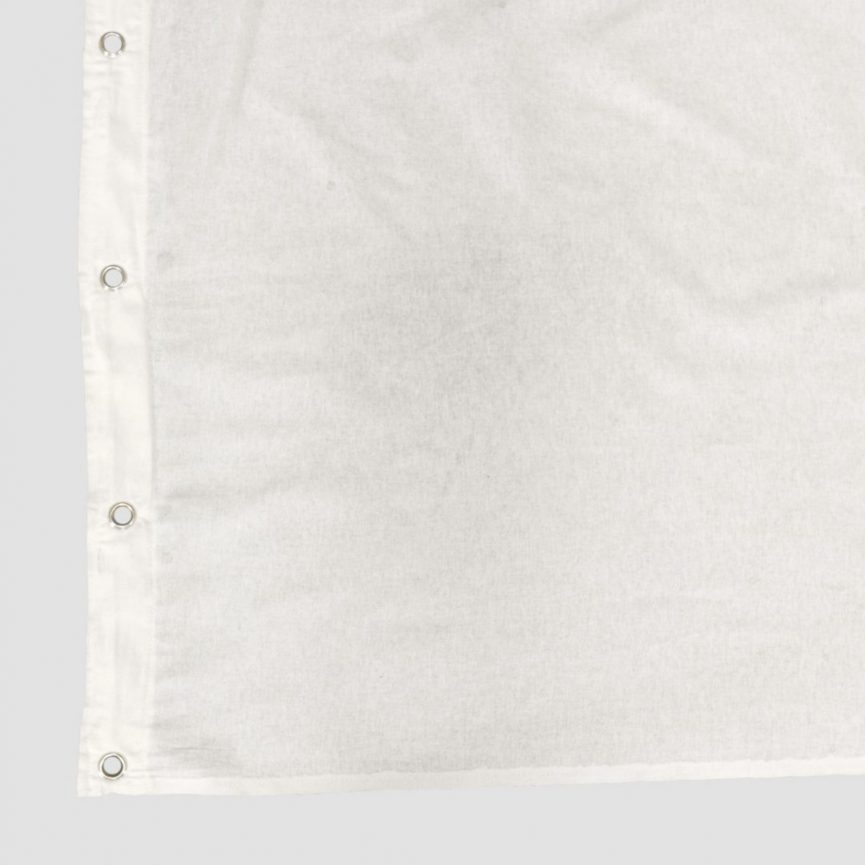 3m x 10m White Ceiling Panel
£45.00 ex VAT per day
£45.00
Stock: 21
Price not inclusive of delivery.
Free collection available.
Our White Ceiling Panels are huge soft hanging panels of clean white fabric often used to dress or lower the ceiling in larger venues.
They are usually hung from a central truss or anchored to stretched steel cables ("catenary wires") and can be used in lines or combined with our Gold Ceiling Panels to create 'tented' ceilings for weddings, luxury dinners, themed parties etc.  They're made in a soft white brushed cotton and have metal eye-rings on either end.
Our White Ceiling Panels are all manufactured flat to allow the greatest flexibility on site.
Specifications:
165g/m2 white expo-cotton
Manufactured flat (i.e. no pleating) to allow greatest flexibility on site
Metal eyes on either end for hanging
NDFR (non-durably flame retardant) – certificate available on request
Key Features:
Hanging/Transport Weight: 5kg
Dimensions: 3000mm(w) x 10000mm(d)