Trade Hire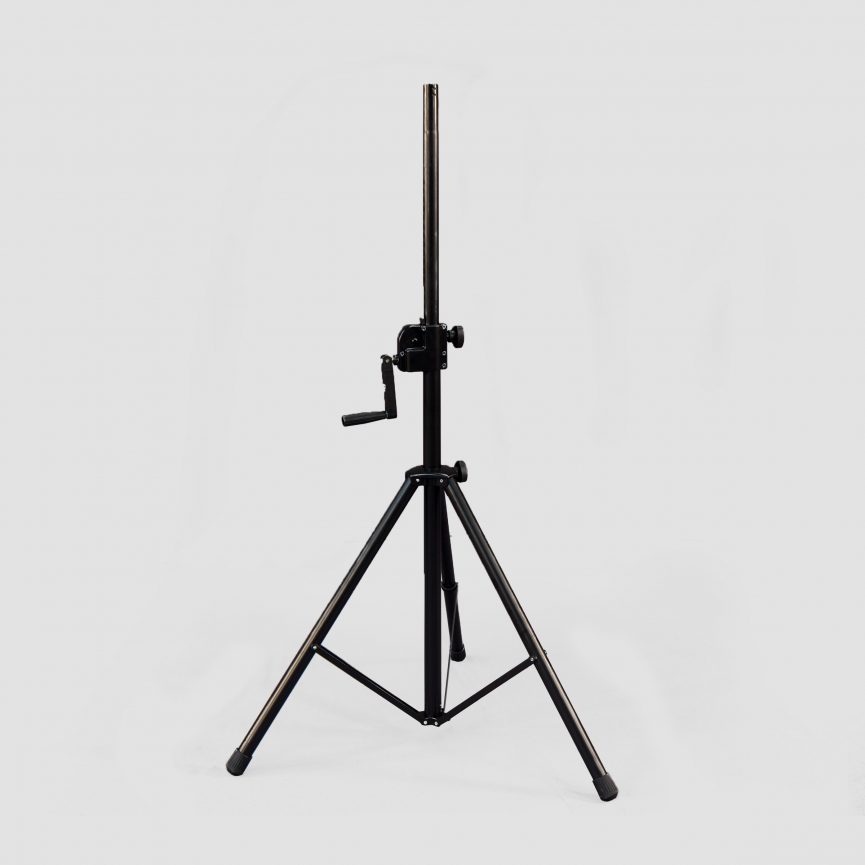 K&M 213 Wind-Up Speaker Stand
£15.00 ex VAT per day
£30.00
Stock: 2
Price not inclusive of delivery.
Free collection available.
The K&M 213 Wind-Up Speaker Stand is perfect for getting you heavy mid-top speakers a good height above your subwoofers. It is height adjustable with a cable winch system including push-button safety feature, giving adjustment from 1450mm to 2190mm and will fit any speaker or adapter with a pole recess diameter of 35mm.
Specifications:
Minimum Height: 2190mm
Maximum Height: 1450mm
Tube End Diameter: 35mm
Max Load Capacity: 50kg
Colour: Black
Key Features:
Transport Weight: 10kg
Transport Dimensions: 170mm(h) x 280mm(w) x 250mm(d)