Trade Hire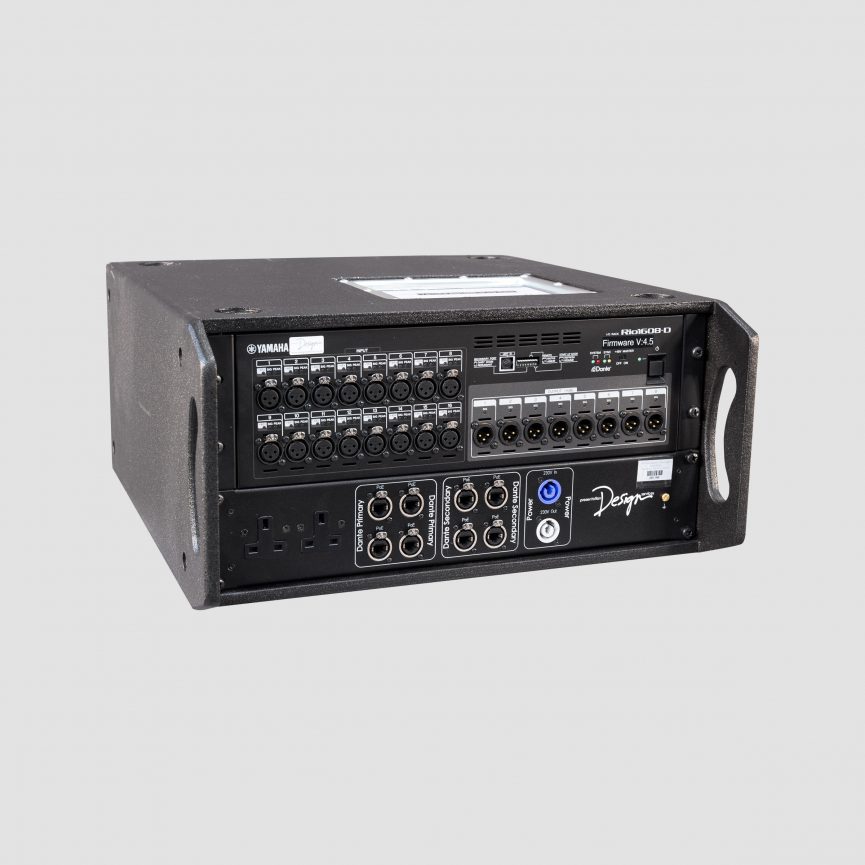 Yamaha Rio1608-D Digital Stage Box
£50.00 ex VAT per day
£150.00
Stock: 2
Price not inclusive of delivery.
Free collection available.
The Yamaha Rio 1608–D digital stage box is designed to work with all Yamaha Dante enabled mixing consoles and devices. The 1608–D comes in a PDS 5u rack sleeve and has 16 XLR inputs and 8 XLR outputs. It supports a sample rate of either 44.1/48/88.2/96kHz and has a visual representation of the signal, Peak and +48V for each XLR input. Within our Dante rack located in the Yamaha Rio 1608-D, we have two Netgear GSS108EPP managed switches meaning you can plug multiple Dante enabled devices into the Primary and Secondary ports in the rack itself. As well as a PowerCON input and PowerCON outputs within the same rack.
Specifications:
Analogue XLR Inputs:16
Analogue XLR Outputs: 8
Sample Rates: 44.1/48/88.2/96kHz
Input Indicators: Signal, Peak, +48V
Output Indicators: Signal
Power Consumption: 70W
Dante Enabled: Primary and Secondary
Key Features:
Power Input/Output: PowerCON
Ethercon Connectivity:

Primary – 8x EtherCON (4 off PoE)
Secondary – 8x EtherCON (4 off PoE)

Transport Size: 5U rack sleeve
Transport Weight: 25kg
Further Details