Trade Hire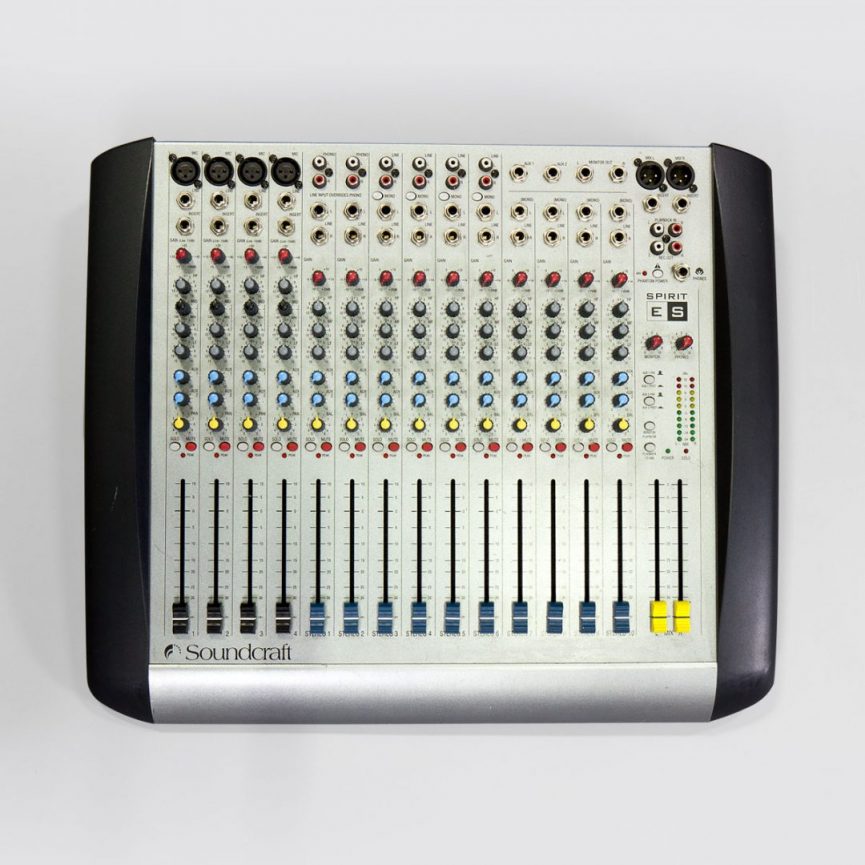 Soundcraft Spirit ES 14 Channel Audio Mixer
£20.00 ex VAT per day
£60.00
Stock: 1
Price not inclusive of delivery.
Free collection available.
The Soundcraft Spirit ES 14 channel audio mixer with 4 microphone preamps and 10 stereo line-level ¼ jack inputs. One stereo output on two XLRs left and right and two auxiliary outputs on ¼ inch jacks, with the ability to swap between pre and post-fader. Each input has a 3 band EQ with the XLR inputs also having a sweep-able mid-EQ. Every input channel has a clip LED to show peaking per channel. The main stereo mix having a 10 LED meter for each output. Individual gain control per input channel and a solo button which allowed you to see the input signal on the 10 LED meter.
Specifications:
10 Stereo line-level inputs
4 Mono mic inputs
2 Auxiliary sends on ¼ inch jacks
2 XLR outputs
Global phantom power
3 band EQ on each input
Insert points on each XLR input and output
Solo button per channel
Stereo monitor output
Key Features:
Power Input: IEC
Transport Weight: 20kg
Further Details: