Trade Hire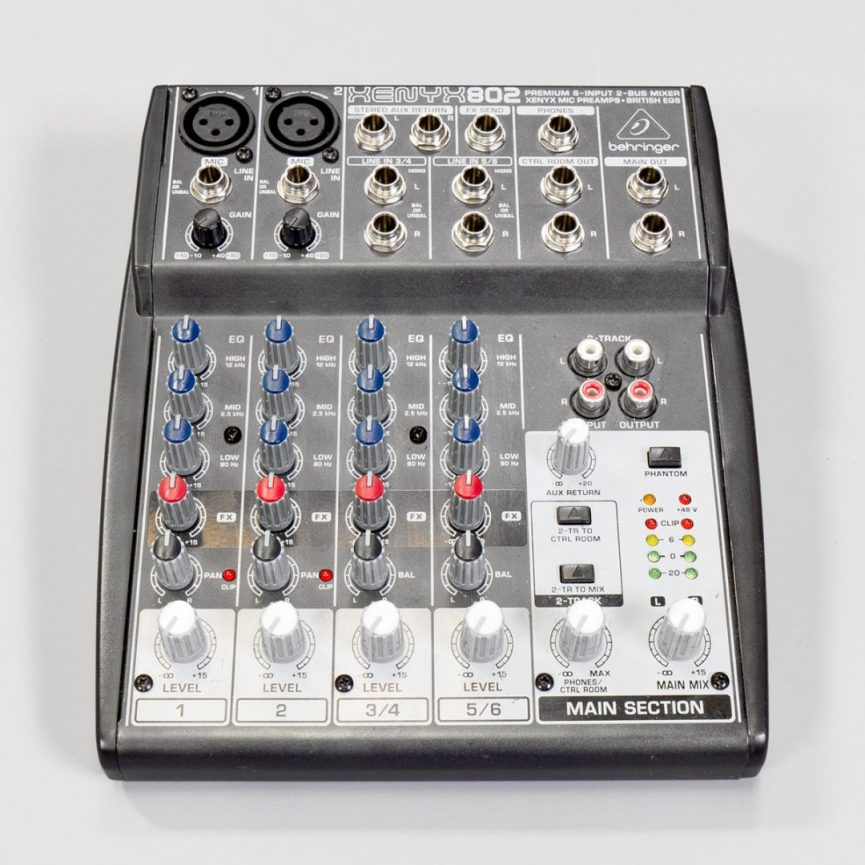 Behringer XENYX 802 8 Input Analogue Audio Mixer
£10.00 ex VAT per day
£30.00
Stock: 7
Price not inclusive of delivery.
Free collection available.
The Behringer Xenyx 802 is an 8 channel analogue audio mixer with two mic preamps. This mixer has two XLR inputs, two ¼ inch jack stereo inputs and one RCA phono stereo input. The XLR and ¼ inch Jack inputs all have a 3 band EQ per channel, with the XLR input having separate gain control. The 802 also has one post fader FX send per channel for external FX devices and a stereo auxiliary return for the FX device.
Specifications:
2 Preamp channels on XLR
2 ¼ inch Jack stereo inputs
1 RCA phono stereo input
3 band EQ's per channel
1 post-fade FX send and return
Main outputs on ¼ inch Jack
Control room out, headphones and stereo CD output's
Key Features:
Power Input: 13A PSU
Transport Weight: 3.5kg
Further Details: