Trade Hire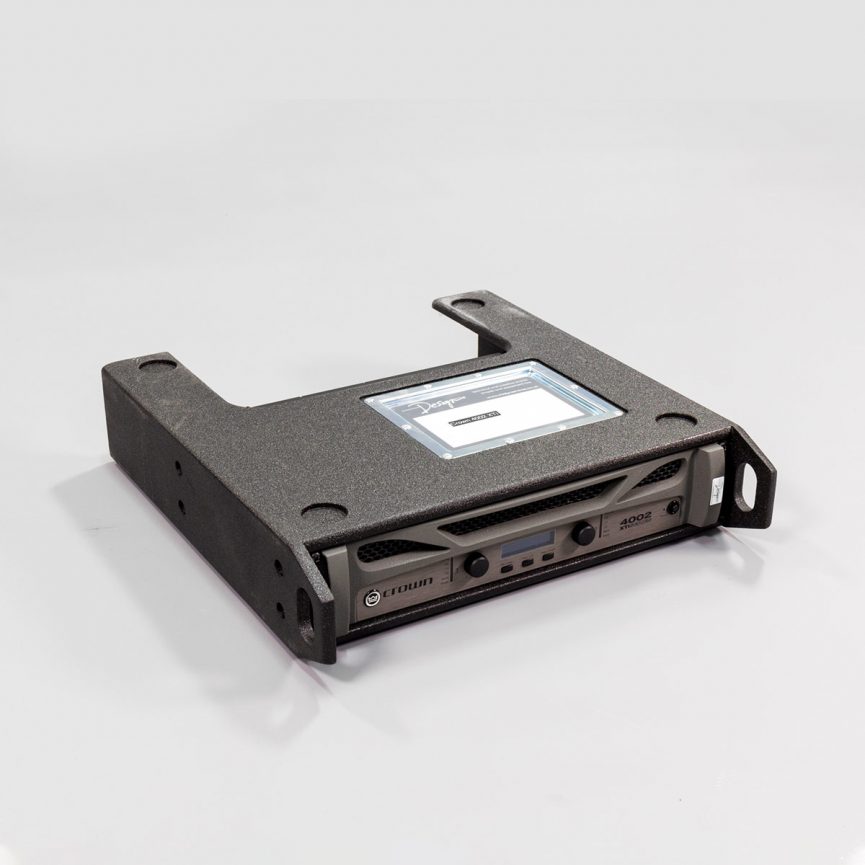 Crown Xti 4002 Power Amplifier
£50.00 ex VAT per day
£150.00
Stock: 1
Price not inclusive of delivery.
Free collection available.
The Crown XTi 4002 two-channel power amplifier gives 1200W per channel at 4Ω and a massive 3200W when bridged at 4Ω. The Crown XTi 4002 has an LCD screen on the front giving 50 presets (49 of which are customisable). This amplifier has 3 pin XLR inputs on the back of the amp with a link output on each channel. In addition to the inputs, it also has a 2x binding post and NL-4 outputs located on the back.
Specifications:
Channels: 2
Power Output:

1600W at 2Ω Dual
1200W at 4Ω Dual
650W at 8Ω Dual
3200W at 4Ω Bridged
2400W at 8Ω Bridged

Screen: LCD
Presets: 50 (49 customisable)
Input: 3 pin XLR with XLR link through
Output: NL-4/Binding post
Key Features:
Power Input: IEC
Dimensions: 2U, 311mm(depth)
Transport Weight: 15kg
Further Details: