Trade Hire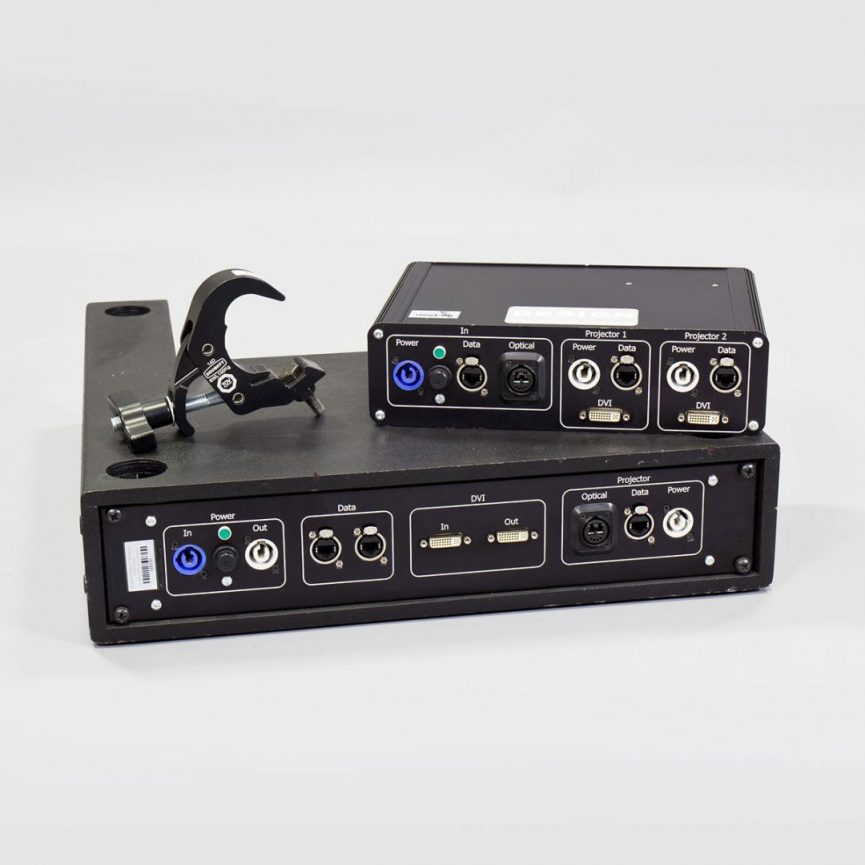 DVI Over Fibre Optic Kit 50m
£30.00 ex VAT per day
£90.00
Stock: 2
Price not inclusive of delivery.
Free collection available.
The PDS DVI Over Fibre Optic Kit is an all in one solution to transmitting DVI video signal long distances with network control and power. The transmitter sits in a 2u space and takes DVI in with a loop throughout and converts it to fibre that runs down Neutrik OptiCON. A network switch also presents three sockets for network connectivity. The receiver is a more compact design and truss mountable. Neutrik OptiCON in that is converted into 2 DVIs, and a network switch which again presents three sockets.
Specifications:
Transmitter:

Input: DVI-D, EtherCON
Output: DVI-D loop, 2x EtherCON, OptiCON
HDCP compliant
EDID pass-thru
Max Resolution: UXGA (1600×1200) and 1080p

Receiver:

Input: OptiCON, EtherCON
Output: 2x DVI-D, 2x EtherCON
HDCP compliant
EDID pass-thru
Max Resolution: UXGA (1600×1200) and 1080p
Truss mountable with quick trigger clamp
Dimensions: 300mm(w) x 200mm(d) x 82mm(h)
Key Features:
Comes with:

50m OptiCON/EtherCON loom
50m PowerCON cable
Quick trigger clamp

Power Input/Output: PowerCON
Transport Weight: 60kg