Trade Hire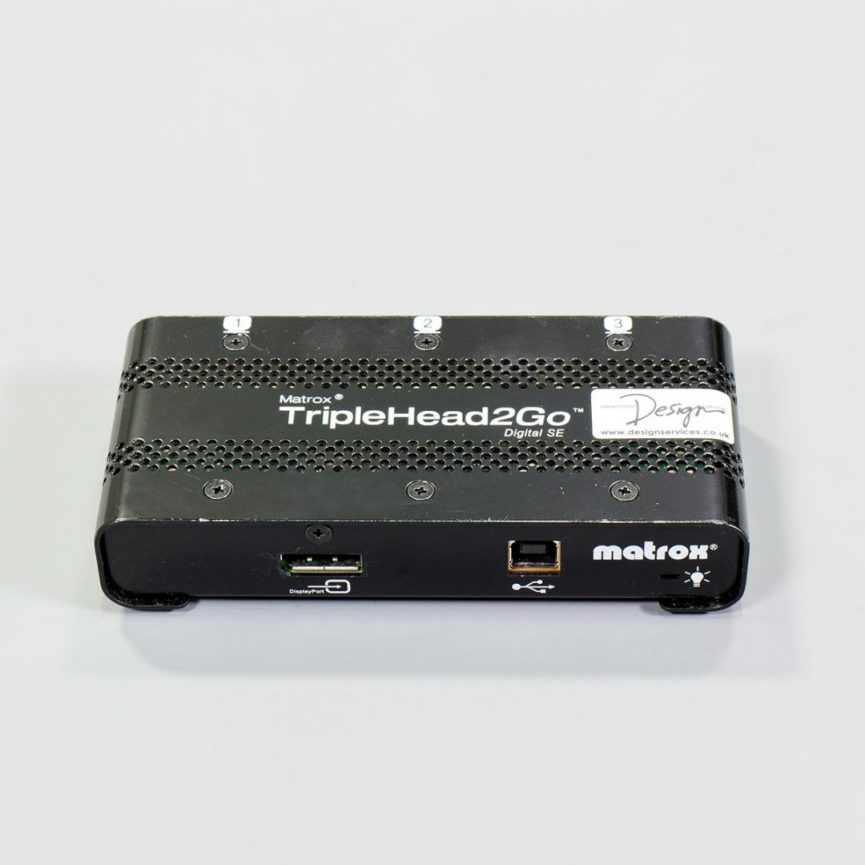 Matrox TripleHead2Go Digital SE Multi-Display Adapter
£20.00 ex VAT per day
£60.00
Stock: 2
Price not inclusive of delivery.
Free collection available.
The Matrox TripleHead2Go Digital SE Multi-Display Adapter is an external multi-display adapter that allows you to add up to 3 additional screens to your computer. These screens are seen as one single display by the computer and the adapter divides it up between the 2 or 3 additional screens attached.
Specifications:
Max Resolution:

5760×1080 (3x 1920×1080) across three displays
3840×1200 (2x1920x1200) across two displays

Input: Display port
Output: 3x DVI
HDCP compliant
Key Features:
Power Input: USB
Transport Weight: 5kg
Further Details: