Trade Hire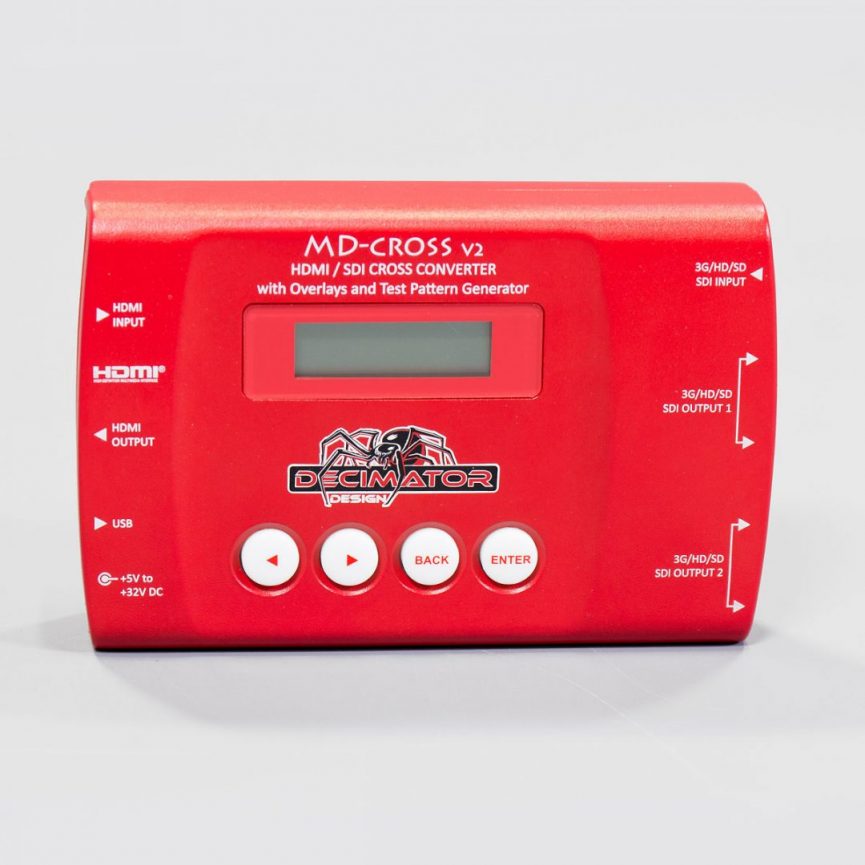 Decimator Design MD-CROSS V2 HDMI/SDI Cross Converter
£25.00 ex VAT per day
£75.00
Stock: 1
Price not inclusive of delivery.
Free collection available.
The Decimator MD-Cross v2 is a highly versatile, and functional piece of kit. It has the ability to scale, frame rate convert, overlays, test pattern generation and audio tone generation all controlled via the built-in LCD display and interface. Also having the ability to convert SDI to HDMI at the same time as converting HDMI to SDI and many other options.
Specifications:
Support: 3G/SDI/SD
Output Formats: 26
Test Patterns: 54
Vertical and horizontal image flipping
Inputs: HDMI, SDI, USB
Outputs: HDMI, 4x SDI
Key Features:
Power Input: 13A 12v PSU
Transport Weight: 5kg
Further Details: