Brief
Our good friends at Lush asked us to create a reimagined pop-up shop for their cult favourite Snow Fairy products they re-release every festive season. As with all projects for Lush, we couldn't wait to get stuck in.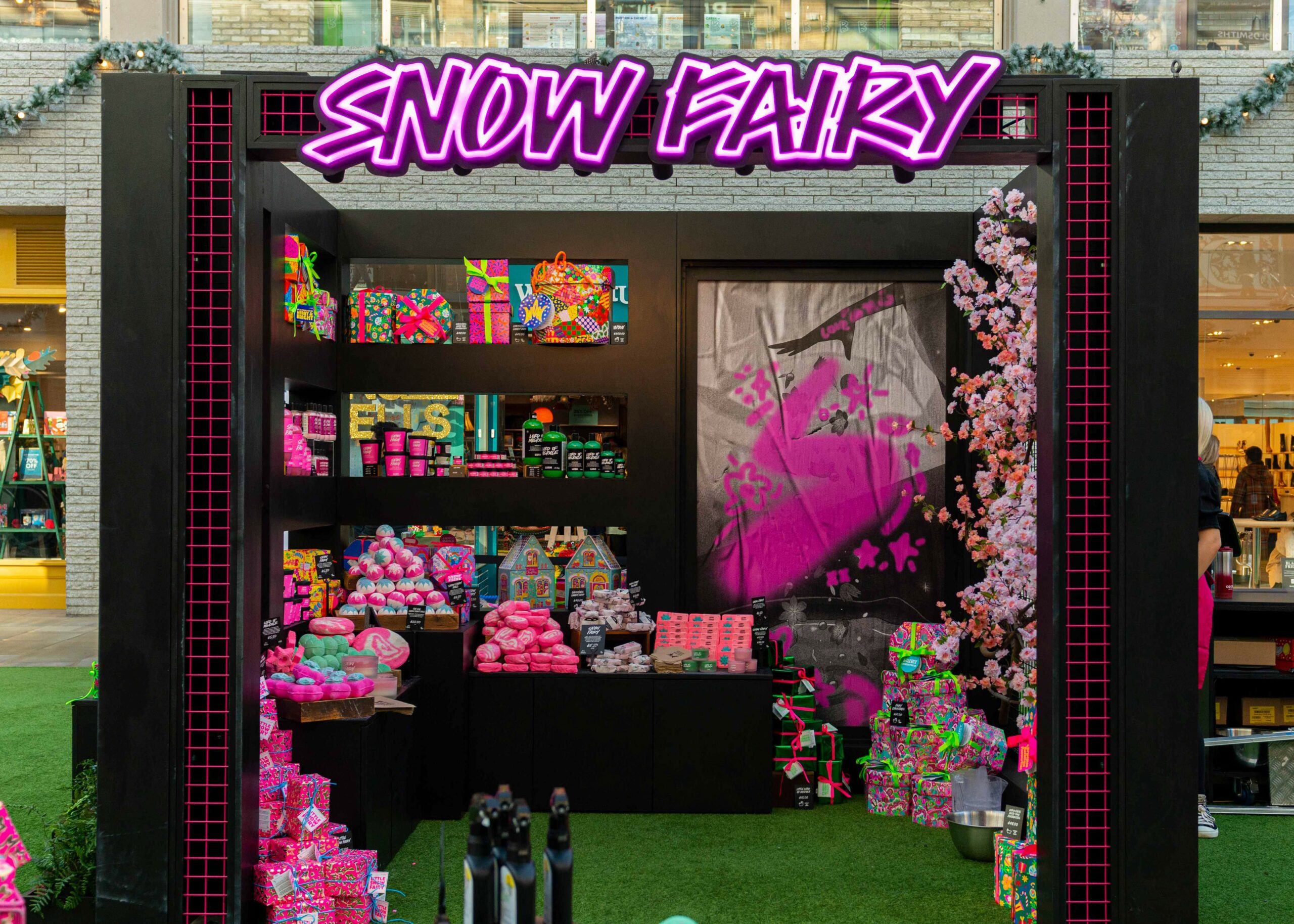 The Gallery
A little look at the pop-up shop from all angles.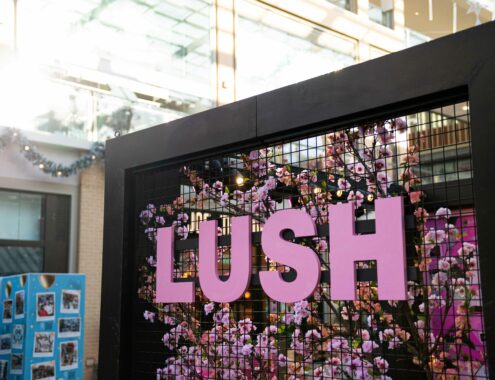 Lush Snow Fairy pop-up shop
Lush logo in candy pink mounted onto mesh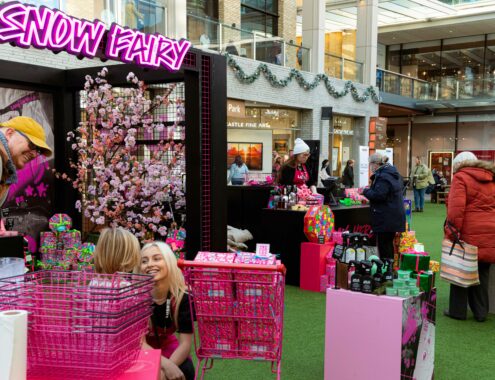 Lush Snow Fairy pop-up shop
The pop-up shop including the till area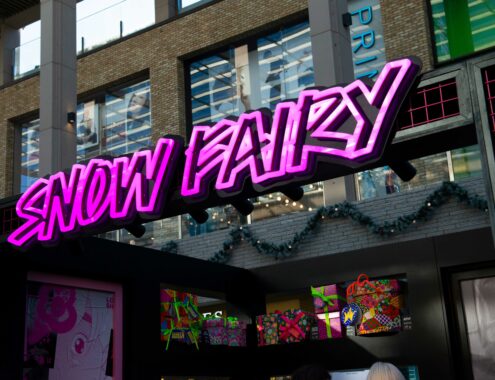 Lush Snow Fairy pop-up shop
Custom light-up Snow Fairy signage
What We Did
Not every job requires us to build things from scratch. For this particular event, we were able to reuse and redesign much of what we had built previously by repainting and adding exciting new elements.
"…we were able to reuse and redesign much of what we had built previously".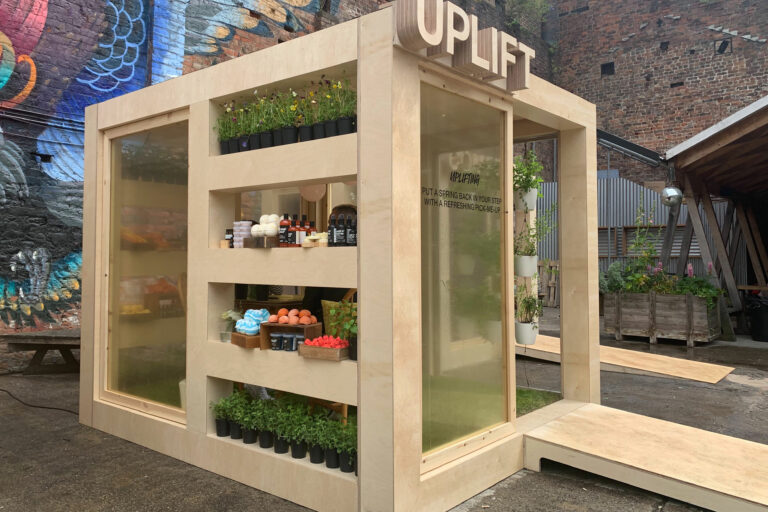 YOU KNOW IT MAKES SENSE
Repurposed Pods
At PDS we always start with the design process. By using existing elements this process differed slightly from the norm. This year's Snow Fairy pop-up shop was going for a more urban feel with wire mesh and grungy elements added to what was once a sugary sweet bubble gum pink look. The new design repurposed a "pod" from a previous event we had created for Lush. Originally this had been quite an enclosed space, so we had to come up with a way to create a more open feel that would work as a shop. Removing screens, adding a header, and a light-up sign made a huge difference. Storage was also added that doubled up as more display space, along with us extending the design outside the pod to make room for a till area.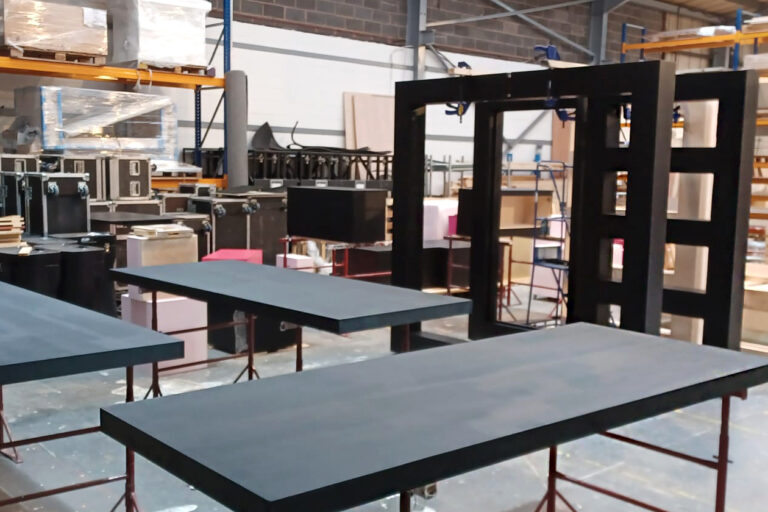 CREATE THE RIGHT AESTHETIC
Paint it Black
What was once a lacquered birch ply structure was then painted black with fluorescent pink wire mesh accents really leaning into the Lush's new grungy Japanese anime aesthetic. The overall feel of the pod was entirely reimagined with just a bit of paint.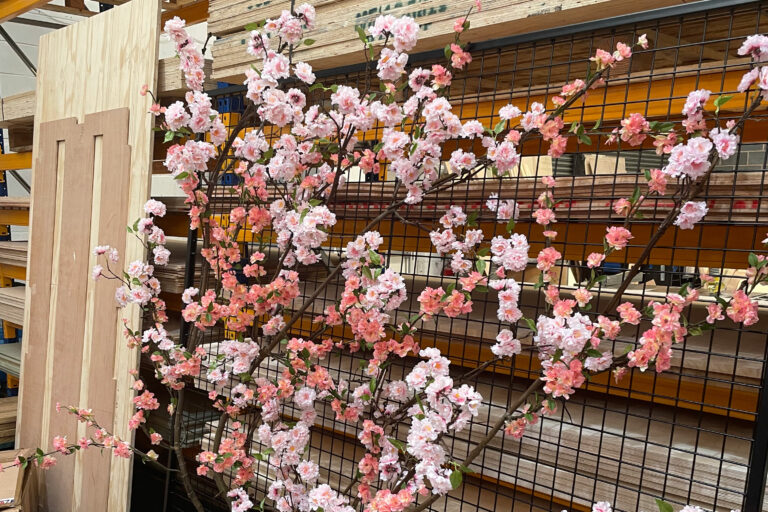 MAKING THE IMPOSSIBLE, POSSIBLE
Blossom Branches
One particular part of the design was the flowering blossom branches used to contrast against the wire mesh. As the pop-up shop was launching in the middle of Winter we needed to improvise on how to create a realistic blossom. Our creative team came up with the idea to use a real branch and then add fake cherry blossom using floristry wire. A simple solution that was incredibly effective. Take a look at our reel on Instagram by clicking the link below.
"A simple solution that was incredibly effective".
IF IT HELPS US, IT HELPS YOU
Our Pre-build Space
We're lucky enough to have the space to pre-build many of our projects prior to installation. This ensures we have dealt with any potential issues before to the project goes to site. It also allows our Project Managers and team to know exactly how to build each element, therefore creating a smoother process throughout the final build.
Challenges
As this job repurposed many existing pieces of set we faced challenges from the get-go. When using a structure that was designed with one purpose in mind and then reusing it for another entirely different purpose we were always going to come across some tricky questions. However, with a vast amount of experience, we saw the hurdles and created ways to successfully overcome them. Anything is possible if you put your mind to it.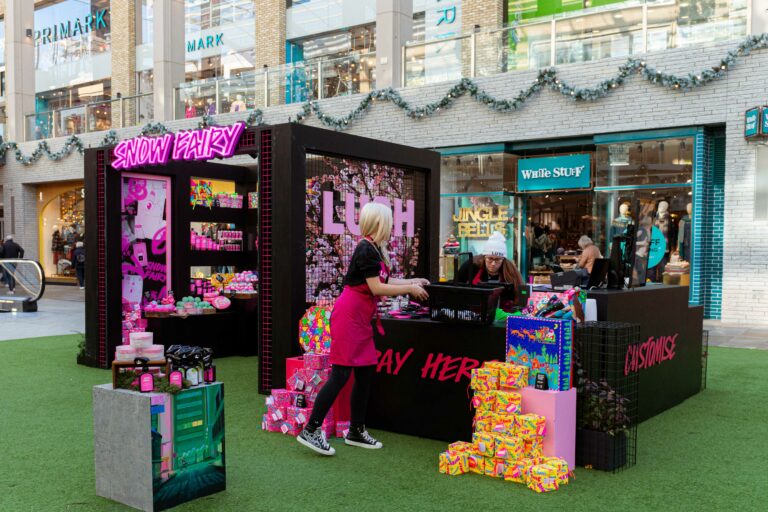 DIG A LITTLE DEEPER
Pop-Up Events
If you're looking to find out more about pop-up events head on over to our dedicated page to see the services we can offer you.